PRC's 46th Annual Meeting
Event Navigation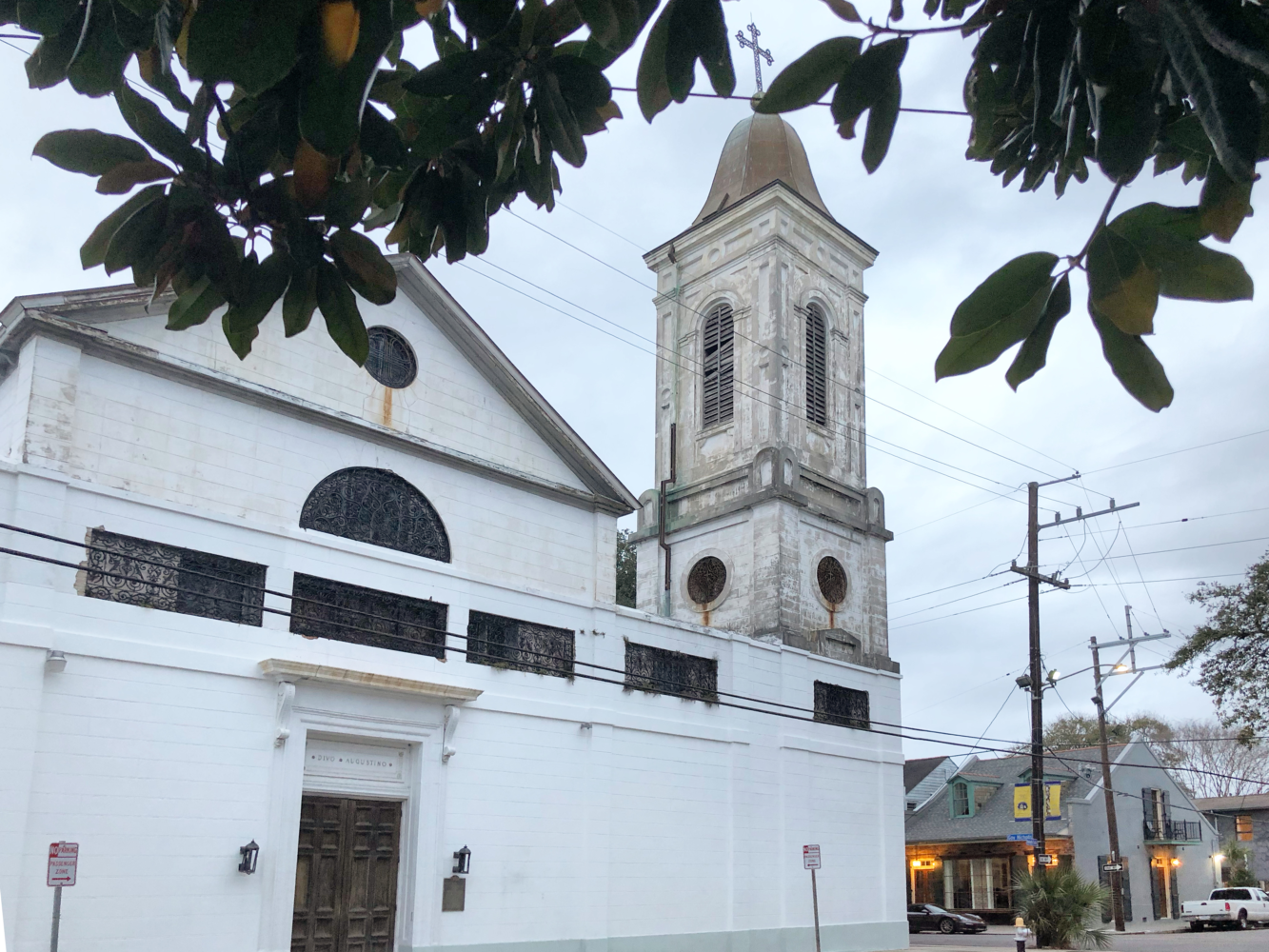 To join this virtual tour, RSVP above, and – after your membership status is confirmed – you will receive a Zoom meeting ID and password by email on the day of the event. RSVPs for this event close at 3:00 p.m. on Thursday, May 28.
• This is an exclusive event available to PRC members only.
• If you're not yet a member, click here to join today!
• Want to check the status of your PRC membership? Email membership@prcno.org to see if your membership is still active.
This year's Annual Meeting will celebrate the achievements of the Preservation Resource Center and highlight the history of the Faubourg Treme neighborhood with a virtual tour of St. Augustine Church, including the Tomb of the Unknown Slave. The online meeting will include a welcome to Treme by Naydja and Adolph Bynum, seasoned renovators, preservationists and neighborhood leaders, who will toast our gathering from their Creole Cottage, which received the 2002 New Orleans Historic District Landmarks Commission's Honor for New Construction. The meeting also will include remarks by PRC Executive Director Danielle Del Sol on the organization's accomplishments during the past 12 months, including the PRC's work during the COVID 19 crisis, the election of new PRC officers and the passing of the presidency from Jeanne Harang Boughton to Gordon McLeod. The evening will conclude with a guided virtual tour of the church by St. Augustine parish secretary Linda Harris and church historian Monique Aziz. This event is open to PRC members only; RSVP is required, and members will need to log-in through Zoom to vote on the PRC's new board members.
5:30 – 5:45 p.m.: Welcome to Treme and virtual tour of their home by Naydja and Adolph Bynum
5:45 – 6 p.m.: Remarks and annual report by PRC Executive Director Danielle Del Sol
6 – 6:10 p.m.: Remarks by PRC outgoing Board President Jeanne Harang Boughton and voting on PRC's incoming slate of board members
6:10 – 6:25 p.m.: Remarks by PRC incoming Board President T. Gordon McLeod
6:25 – 6:55 p.m.: Tour of the church and history of the Tomb of the Unknown Slave by parish secretary Linda Harris and church historians Monique Aziz and Pamela Harris-Coward
6:55 – 7 p.m.: Closing by PRC Executive Director Danielle Del Sol