The Revival Gala: Preservation Resource Center's 43nd Annual Julia Jump Presented by Roth Law Firm (POSTPONED)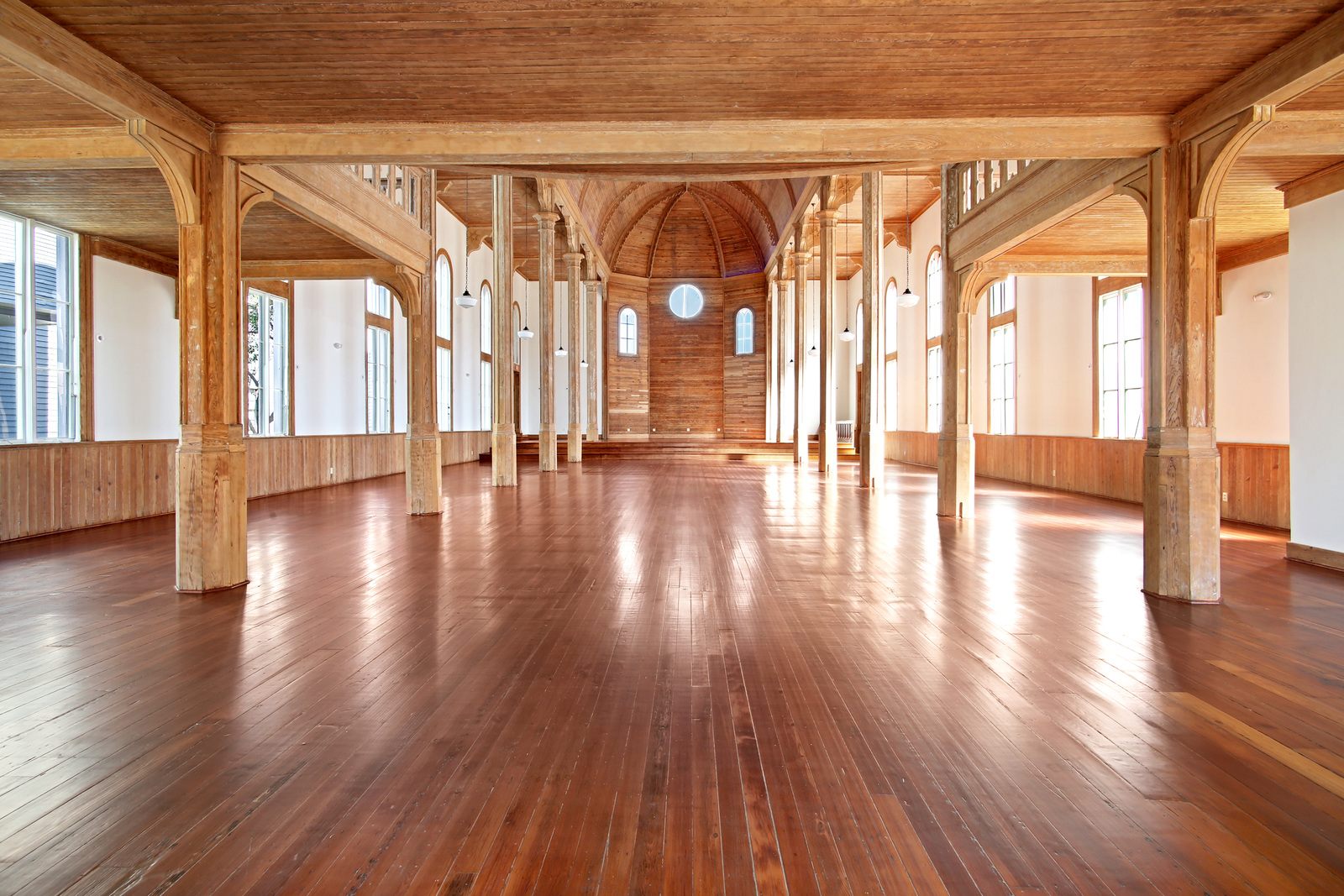 Due to the current COVID-19 situation, the Preservation Resource Center is postponing all of our events and in-person courses this spring. The PRC takes the safety and welfare of our community seriously, and we're making this step to alleviate any uncertainty during this time. We hope that by rescheduling these events, we will be able to hold them at a time when everyone can participate.
We will look forward to sharing the new dates as they become available. Stay tuned to PRCNO.org and our Instagram, Facebook and Twitter pages for updates, as well as information about free online classes and other ways to learn about New Orleans historic architecture from home.
May 15 (POSTPONED TO LATER DATE)
Patron Party: 7:00 – 8:00 p.m.

Pillar of Preservation Awards: 7:30 p.m.
Gala: 8:00 – 11:00 p.m.
THE REVIVAL GALA: Preservation Resource Center's 43rd Annual Julia Jump presented by Fidelity Bank & Roth Law Firm CELEBRATES REBIRTH – of vacant spaces, forgotten corners of neighborhoods,and the spirit that keeps New Orleans true to herself as she booms with new development and growth.
Join more than 400 guests at the newly rehabilitated St. Francis De Sales Church – now an event venue called Livaudais Hall – for a night of preservation celebration, festive libations, local cuisine, lively music, and a fabulous silent auction. Patron Café hosted by Broussard's Restaurant. Valet parking provided.
The PRC will also host the inaugural Pillars of Preservation awards, to be presented during the Patron Party. This year the honorees are:
• The Goldring Family and Trapolin-Peer Architects' Sazerac House for Historic Architectural Preservation – Commercial
• Jeff Poree's work on the Rouse Family home in Thibodeaux for Historic Architectural Preservation – Residential
• Gretchen Bradford for Historic Neighborhood Leadership
• Barbara Lacen Keller for Civic Leadership
• Patty Gay for her lifetime contribution to the field of historic preservation
If you are unable to attend The Revival Gala, or if you care to make a contribution in addition to your ticket purchase, you can support the PRC with a tax-deductable donation!
Event Chairs
Taylor and Martin Pospisil  •  Elizabeth and Tim Soslow
Auction Chair
Rachel and Aaron Taravella
Committee
Catherine Acomb  •  Barbara Blank  •  Diane Branting  •  Martha Claire Breland  •  Mary Beth Brown  •  Catherine Calhoun  •  Blair and Blair Casey  •  Miranda Celestre  •  Stephen Darré  •  Dorie and Jamie DeLucca  •  Hannah Dietsch and Michael Balascio  •  Amanda and Kevin Dietz  •  Jane Dufour  •  Ellie Dupuy  •  Natalie and Conar Fitton  •  Jewel Grosch Foresto  •  Carroll Gelderman  •  Vivian Grandal  •  Jenny Guillot  •  Lissa Gunn  •  Catherine and Will Hales  •  Katie Hardin  •  Cackey Haun  •  Alicia Higginbotham  •  David K Holtman  •  Sudie Joint  •  Julie Kahle  •  Megan Kepper  •  Lauren Lipscomb  •  Collin Magee  •  Rebecca Maisel  •  Candice Marti and Jamey Clark  •  Sarah Martzolf  •  Sara McCulloch  •  Eileen Mohan  •  Jessica L. Piglia  •  Camille and Gregory Rome  •  Brittany and Skylar Rosenbloom  •  Sonam Sadhwani  •  Ellie Sanders  •  Louise Smallpage  •  Brooke St. Amant  •  Anne and William Summerour  •  Lou Tonore  •  Ashleigh Tuozzolo  •  Margaret and Michael Tuskey  •  Neesa Weaver  •  Brandi Young