Community Event: Second Annual Treme' Fall Festival
Event Navigation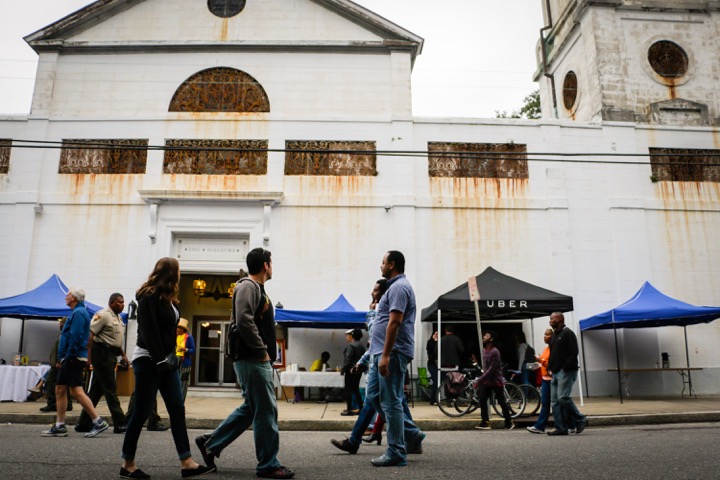 On the weekend of September 30 to October 2, the Historic Faubourg Treme' Association will host its 2nd annual Treme' Fall Festival for the purpose of benefiting St. Augustine Church in addition to helping other non-profits in the community with historical significance.
St. Augustine Church was dedicated in 1842 and has a rich history related to free people of color and slaves and was considered the most integrated congregation in the United States.
To continue the fund-raising effort, a patron party will kick off the festival on Friday, September 30 from 6 to 9 p.m. at the George and Joyce Wein Jazz and Heritage Festival Center, 1225 N. Rampart St. near Esplanade Ave.  
Benny Jones from the Treme' Brass Band will be honored. Various sponsorships are available in support of the festival and patron party tickets are $100.  
On Saturday October 1,  from 11 a.m. until 7 p.m., there will be a free street festival in the blocks connected to the church's location at the corner of Henriette Delille and Gov. Nicholls Streets. There will be food and craft vendors. Some of the entertainers will be Glen David Andrews, Doreen Ketchens, Chaka Zulu, Little Freddie King, Sharon Martin, Tank and the Bangaz,  and a Treme' Allstar group hightlighting several Treme' musicians.
On Sunday, October 2, St. Augustine Church will celebrate their 175th anniversary with a gospel mass at 10 a.m. officiated by Archbishop of New Orleans, Archbishop Reverend Gregory Aymond.  The mass will be followed by a dinner available for purchase.
For more information go to www.tremefest.com or call Adolph Bynum, Sr. at 504-500-1903.