(POSTPONED) Shotgun House Tour presented by Entablature Design + Build and Entablature Realty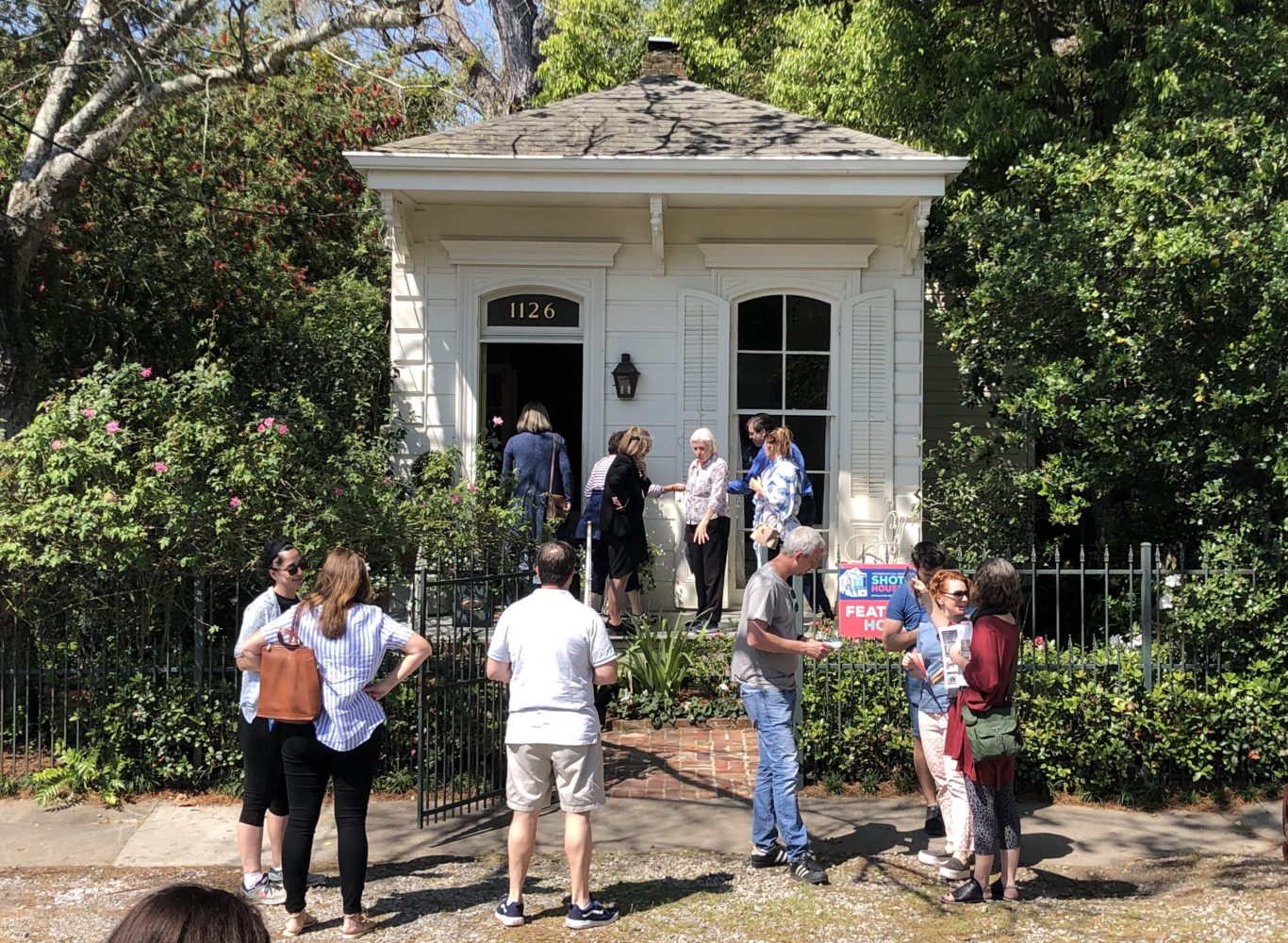 In an abundance of caution, the Preservation Resource Center will postpone the Shotgun House Tour and all other PRC events scheduled in March, including the Buy Right Class and Beams & Brews at Hotel Chloe. The PRC takes the safety and welfare of our community seriously, and we're making this step to alleviate any uncertainty during this time of COVID-19 concerns. We hope that by rescheduling these events, we will be able to hold them at a time when everyone can participate.
We will look forward to sharing the new dates as they become available. Tickets purchased for Shotgun House Tour, the Buy Right Class and Beams & Brews will be honored on the new dates. In the meantime, PRC will follow all guidelines and protocols issued by public health authorities, and we look forward to exploring New Orleans historic architecture with everyone in the future.
Saturday & Sunday, March 21 & 22 (POSTPONED TO LATER DATE)

10 am – 4 pm each day

Enjoy a self-guided, walkable tour of seven private residences that showcase the livability and versatility of New Orleans' beloved shotgun houses. This event is Co-Chaired by Cecily Bell, Caroline Graham, and Mary Frances Parker.
Now accepting applications for volunteers! Receive a free ticket to the tour by donating some of your time. Apply here.
Homes on Tour – see map

1121 Foucher St. – Adam & Elizabeth Keckler
1126 Antonine St. – Jennifer Bussiere
3660 Laurel St. – Morgan & Topher England
3809 Annunciation St. – Beth Biundo
3600 Annunciation St. – Rivers Spencer
2929 Constance St. – Michele Diboll
939 Sixth St. – Martin & Taylor Pospisil
Tour Headquarters
3618 Magazine St. – CR Coffee Shop
Tickets
Advance sale:

$20 for PRC members, $30 for non-members.  Become a member today!
$15 – Neighborhood Walking Tour Add-on*
$20 – After Party Add-on* (Saturday only)
Advance ticket sales end on Friday, March 20 at 12:00 noon. Tickets will be held at Will Call at CR Coffee Shop (3618 Magazine Street) on the days of the tour.
Day-of-tour tickets:

$35 – Tour ticket
$20 – Neighborhood Walking Tour Add-on*
$25 – After Party Add-on*
*Lagniappe Experiences
Space is limited and advance registration is suggested. Purchase of tour ticket required for lagniappe experience purchases.
11:00 a.m. and 2:00 p.m. on both days of the tour.
Learn about neighborhood history, architecture, and more on this guided version of the Shotgun House Tour that includes additional information of select tour homes.
Saturday, March 21, 2020 – 3:00 to 6:00 p.m. (POSTPONED TO LATER DATE)
The Home of Anne & Jack Carrère
2901 Constance Street
Rain or shine, enjoy exclusive access to a lagniappe private home with live music from Shinola, craft beer from Sierra Nevada, and a delectable spread.
---
Thank you to our sponsors!
Presenting Sponsor
Entablature Design+Build  •  Entablature Realty


After Party Sponsor

The Graham Bell Parker Group of Latter and Blum
Camelback Shotgun Sponsor

House Sponsors

New Orleans Architecture Tours  •  Zangara + Partners, LLC
Sidehall Shotgun Sponsors
Hamilton Bros Construction, LLC  •  Hancock Whitney  •  Southern Animal Foundation
Single Shotgun Sponsors
Albert Architecture  •  Audubon Title Insurance Agency, LLC  •  Crescent Title  •  Margaret Stewart  •  Sarah & Doug Stokes
Sidehall Shotgun Sponsors

Hamilton Bros Construction, LLC  •  Hancock Whitney  •  Southern Animal Foundation
Neighborhood Sponsors
Adamick Architecture  •  Cypress Building Conservation  •  Drink Beauty  •  Ouida Laudumiey, Hill Riddle, Jr. & Associates  •  Orient Expressed
---