Walking Tour of Lake Vista
Event Navigation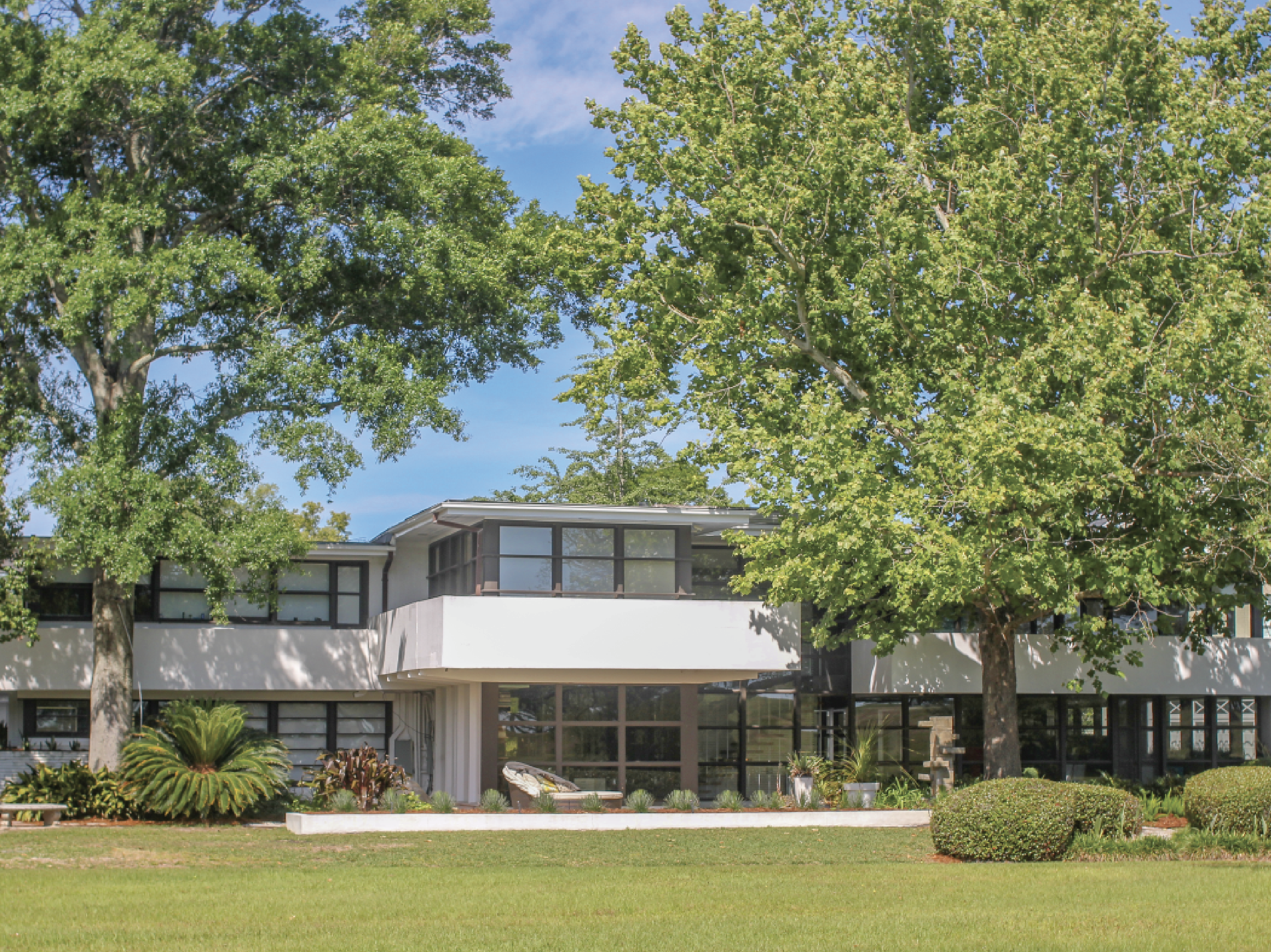 Join Tulane University Professor Emeritus of Architecture John P. Klingman as he leads a tour of the Lake Vista neighborhood. Historically important for the original Spanish Fort constructed by Pierre Le Moyne d'Iberville along the edge of Bayou St John, the neighborhood is noteworthy today for its revolutionary planning concept. Beginning around 1938, Lake Vista was laid out as an excellent example of Garden City design. Beginning at the neighborhood center, the tour will explore the community's institutional buildings and proceed along one of the pedestrian paths toward the lake, concluding with a reception at a private residence.
$50, $30 for members (PRC, NOAF or DOCOMOMO). Become a member today!
Advance registration required.
Want to learn even more about Lake Vista and modern design after the Mid Mod NOLA walking tour? Lake Vista Property Owners Association also is hosting Archi::Talk::Social – Lake Vista Modernism and Garden City Movement.
Friday, November 2, 2018  •  6:00 to 9:00 p.m.  •  at LVCC (6500 Spanish Fort Blvd.)
$20, $15 for members of PRC, NOAF, or DOCOMOMO. Free for members of LVPOA
Historic preservation specialists and Tulane graduates, James Rolf and Kelly Calhoun, present a talk about the development of Lake Vista, its relationship to the Garden City Movement and to urban planning in the early 20th century.
More information and tickets at goLVPOA.com