Bring the architecture of New Orleans to life!
This interactive educational experience provides a context and vocabulary for young New Orleanians to understand the unique buildings and neighborhoods they see every day. Understanding architecture encourages students to engage with the world around them and to act as stewards for the distinctive city they call home.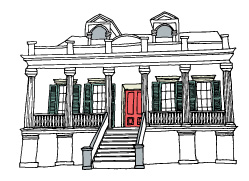 Grades 4 – 12
9:30 a.m. to 1:00 p.m. M-F
Free for scheduled school groups, including students, teachers, adult chaperones.
Two weeks' notice required to schedule your visit.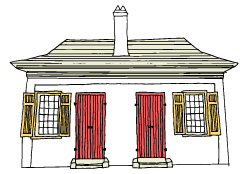 A 2 hour visit includes:
Overview of New Orleans' architectural styles and types
Tour the Leeds-Davis Memorial Building (adaptive reuse at work) and view exhibits on historic neighborhoods*
Interactive, hands-on activity**
A customized walking or bus tour of your school's neighborhood can be arranged to compliment the lesson.
*Lesson may be presented at your school if preferred
**Activity can be selected from the following categories: architectural drawing (grades 4-12), floor plan dseign (grades 6-9), customized walking or bus tour – requires one month's notice and presentation at your school (grades 4-12)
Contact the Preservation Resource Center's Education & Outreach Director to schedule your visit today!
Sarina Mohan, Director
504.636.3399