The Preservation Resource Center launched a fun — and free! — new series of online classes and chats about historic New Orleans architecture, and you can join in from the comfort of your couch. Those who register for upcoming programs can participate in the discussion. If the time is not convenient, just watch these programs at your leisure by clicking the links below. Interested in seeing a different topic covered? Shoot us an email at prc@prcno.org.
Working with a general contractor and developing a scope of work
Tuesday, October 20
Building a successful working relationship with a contractor begins long before construction commences on a renovation project. This class, taught by developer Craig Brouillette, will cover construction timelines; estimating costs; developing a scope of work to minimize expenses and avoid costly change orders; the questions to ask before, during and in closing a project; and tips for effectively working with a contractor to select a property.
Exploring Louisiana's Threatened Coastal Forts
Re-recorded, originally aired September 29
Join historic preservationist Lindsey Walsworth and photojournalist G. Andrew Boyd to discover the surprising history of Louisiana's Third System Forts. Walsworth profiled five of these mid-19th century fortifications in Preservation in Print. Boyd's drone videos and photo essays featuring these forts have appeared on Nola.com and in print. Why were these forts designed and located the way they are? Who lived and worked in them? And why were they abandoned? Hear the stories and learn about efforts to document and preserve these massive but crumbling masonry forts threatened by coastal land loss and sea-level rise.
How to create a pro forma and budget for your project
Thursday, October 8
When buying or renovating a historic house, it's important to ensure that the project will be financially feasible before you make a commitment. Tune into this free online class to learn how real estate professionals plan budgets and estimate expenses so you can maximize the return on investment on your next project.
Download class materials: Pro forma template  •  Personal Financial Statement Template  •  Slideshow
Historic Tax Credits and Tax Abatement
Wednesday, September 30
Learn how to utilize federal and state historic tax credits to receive back 40 percent of qualifying costs on historic renovation projects. This class, taught by Jason Riggs and Nathan Marx of Historic Pro Nola, LLC, will provide an overview of how the program works, what projects qualify, and how to successfully complete a project to earn back the maximum amount. Also learn how to utilize the Restoration Tax Abatement program to freeze property taxes at pre-renovation levels for up to five years when you rehabilitate a vacant property.
How to Evaluate a Historic Property for Pre-Purchase
Thursday, September 24
Making an informed decision about purchasing a historic property requires a deep understanding of building materials and systems. This primer taught by real estate agent Josh Walther, co-founder of the Witry Collective, and Gabrielle LeBlanc, a licensed home inspector with Axelrad & Associates Home Inspections, explains how to view a property with the eyes of an investor. Topics covered include foundations, roofs, siding, windows and more.
Financing a Renovation
Tuesday, September 22

Renovations can be a great investment, but often require specialized financing tools. Learn about a wide variety of financing options, including single close loans for purchase and renovation, and how to utilize a home equity line of credit.
Download class materials: Slideshow  •  Steps to a perfect renovation loan  •  Limited 203(k) customer checklist  •  New home improvement trends  •  Compare renovation loans
Buying and Renovating 101: for Homeowners or Investors
Tuesday, September 1
Renovating a property can be a great investment if you're prepared for the process. This class will focus on key topics, including how to determine if a renovation project is right for you; the different approaches to renovations; financing options; and a basic timeline of a renovation project. The workshop is taught by Charles Urstadt, a veteran real estate investor, and Randall Duplessis, designer and builder with Cohesive LLC.
2020 Virtual Shotgun House Tour
September July 5 – August 23

Although we have missed seeing everyone in person, we had so much fun joining you online this summer in the PRC's first virtual Shotgun House Tour series presented by Entablature Design + Build & Entablature Realty! During the pandemic, the online programs have been a great way to transition the PRC's annual Shotgun House Tour to a safe format, so everyone could enjoy these beautiful homes.
Spotlighting a different house each week in July and August – plus CR Coffee Shop, which was scheduled to be our tour headquarters in March – these virtual tours illustrated the many ways that owners have renovated their historic homes to meet the demands of modern life. We came away awed by their creativity and imagination.
This playlist includes the following videos:
2020 Spring Classes
This playlist includes the following videos:
Posada en la Antigua Cárcel: A Virtual Tour of the Inn at the Old Jail
Thursday, July 23
Built in 1902 as a New Orleans police jail and patrol station, this Queen Anne beauty at 2552 St. Philip St. became a library, then a community center before it was damaged and abandoned in the flood following Hurricane Katrina. Innkeepers Liz and Raul Canache tell the serendipitous story of traveling in South and Central America for decades only to end up purchasing this labor of love at auction while visiting New Orleans for a family reunion in 2014. The couple have creatively restored the building, converting the crumbling Treme building into a welcoming nine-room boutique inn rich with architectural details and antiques.
Beams and Brews goes to Central City
Thursday, June 25
Take a virtual tour of a beautifully restored 19th-century corner store and shotgun house complex. This project features a 2,600-square-foot commercial space plus five apartments and a freestanding single shotgun house, each available for rent. Kirk Williamson, developer with Chester Development, LLC; Jose Villeda, contractor with JLV Construction; and Jason Riggs, tax credit consultant with Historic Pro NOLA, will lead the tour and provide tips and best practices for completing a high-quality commercial renovation as an investment.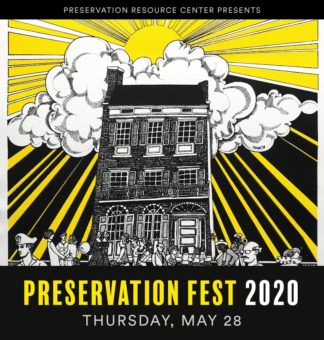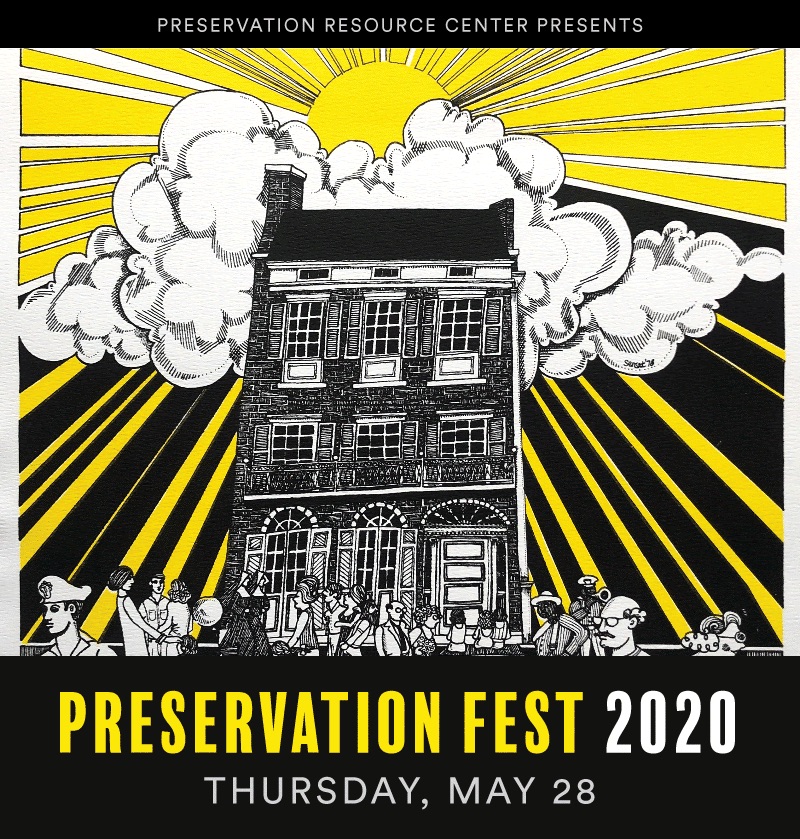 Preservation Fest 2020
Thursday, May 28
Click on the following links to see each video from this all-day virtual festival filled with thought-provoking programs: Preservation issues — learning from the past, guiding the future  •  Get plastered with master plasterer Jeff Poree  •  Virtual walking tour of Gentilly Terrace  •  Virtual tour of Brennan's Restaurant and Bananas Foster demonstration  •  Saving Straight University  •  Saving the former St. Francis de Sales Church  •  In praise of the Pythian  •  Exploring the renovation of McDonogh 30  •  Sprucing up with textiles  •  The Dreamsicle Flip and other forgotten treasures