Visit this and 7 other stunning homes in New Orleans' historic Garden District and Lower Garden District at the Holiday Home Tour on Dec. 14 and 15.
2227 Chestnut Street

Home of Denise & Paul Morse

Having bought a renovated camelback shotgun just 18 months before, New Orleans transplants Denise and Paul Morse were not looking to move. Their plans suddenly changed when a two-story Creole cottage centered in the 2200 block of Chestnut Street hit the market.
"I'd been kind of watching properties; I have a fascination with real estate," said Denise, who first viewed the house while her husband was on a work trip. She brought him directly to it when he got home the next day.
"We walked in, and it just had this presence to it," Paul added. "Like any historic home, you can almost imagine what life was like back in that time because everything's preserved."
Many families have lived in the 1843 cottage, according to a Preservation in Print article published when the house was on the 2015 Holiday Home Tour. That included "German immigrants Adolph Werner and Wilhelmine Eichholz Werner; a well-known New Orleans butcher named France Molitor; and members of the McIlhenny family. Throughout the past 150 years, the home has hosted a wide variety of gatherings, including funeral services; meetings for the Calvin Circle of the Protestant Home for Babies; and Mexican cooking classes taught by locals Jean Batiza and Karen Weaver," the article reads.
Yet, multiple owners over the years equated to many unsightly additions. A year after Sid and Boo Charbonnet bought the house in 2012, they embarked on a massive renovation. The project included tearing off structural appendages and constructing a two-story addition that "features a modern kitchen, a hidden nook for lounging and television watching in the stairwell, a separate upstairs living area, and four bedrooms with en-suite bathrooms," the Preservation in Print article states. "The Charbonnets were careful to retain as much of the home's original character as possible."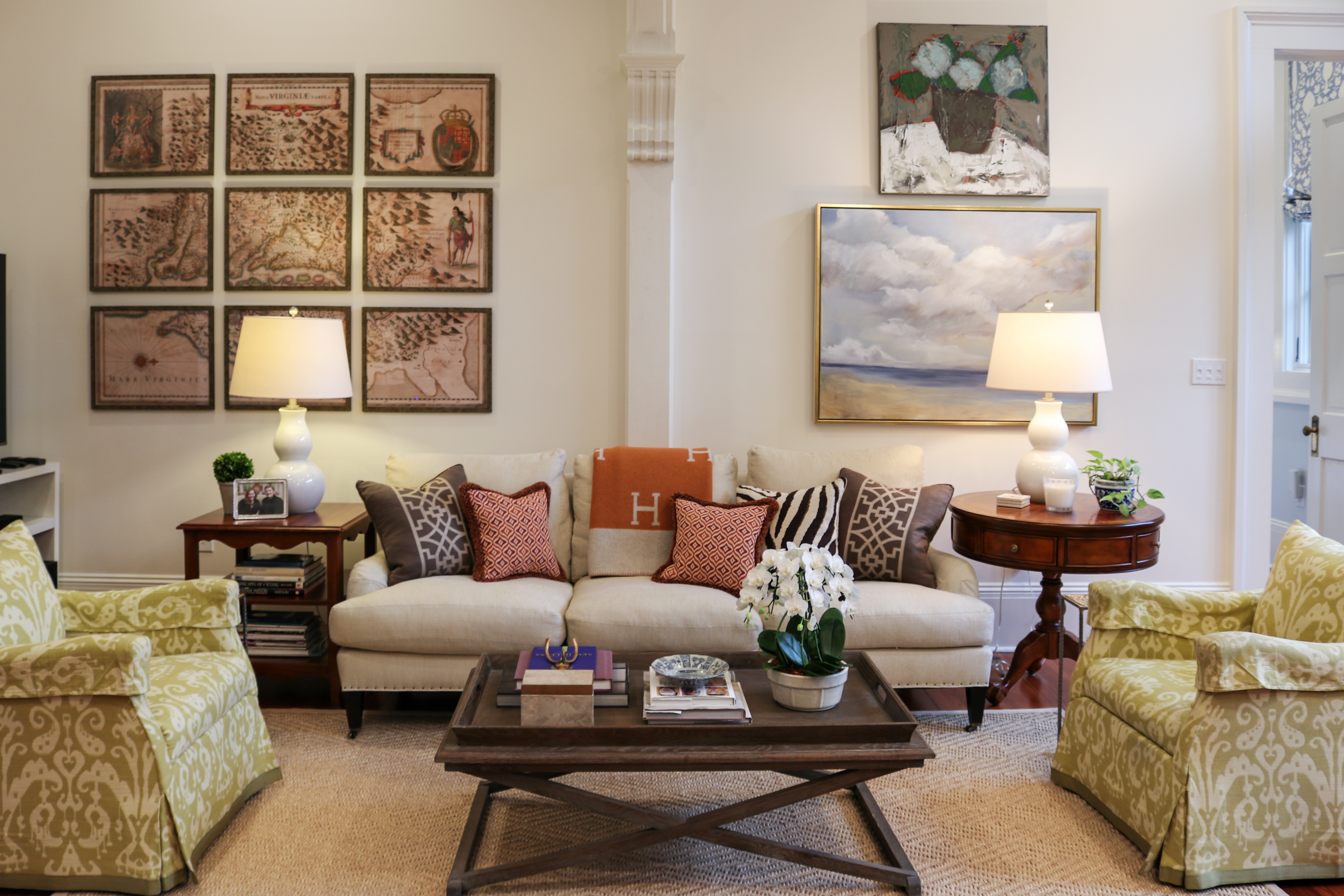 Photos by Liz Jurey
The Morses loved the location and that the house had been renovated to their tastes. But its original details fueled their purchase decision. The front double parlors feature 14-foot ceilings, acanthus leaf crown molding, intricate floral ceiling medallions, and pocket doors with Greek Revival-style shouldered architrave trim. The couple also was drawn to the natural light streaming in from the rear entry and the decorative archway linking the den and kitchen. It was salvaged by the Charbonnets.
Outside, there's a generous front porch with cast-iron railings and Italianate-style brackets, along with louvered shutters for the double-hung, nine-over-nine windows. Selling points in the compact backyard included an outdoor kitchen and a cocktail pool, added by owners Rodolfo and Jean Batiza when they acquired it in 1976.
The Morses bought the house in March 2019 and moved in in April. With help from interior designer Shaun Smith, they immediately started putting their stamp on the decor.
Walls were repainted; cabinet hardware was changed. Wallpaper went up: a silvery grass cloth in the dining room — one of the front two parlors — and Schumacher's Chenonceau pattern in sky in the master bath. Window coverings in the same pattern hang in the master bedroom, which features bedding from Leontine Linens. The couple replaced crystal chandeliers with what Denise called "an updated traditional look" in the front rooms and kitchen. The front door was painted Farrow & Ball's Stiffkey Blue.
They hung artwork, including a pair of paintings they placed inside the dining room's built-in floor-to-ceiling bookcases. The paintings were the first two pieces of art Denise ever bought when, in town for a conference, she found them in a French Quarter gallery. A unique carved and painted American flag — created by artisans in Iowa to tell the history of the United States — hangs in the stairwell. Images by Paul, a professional photographer, can be seen throughout the home.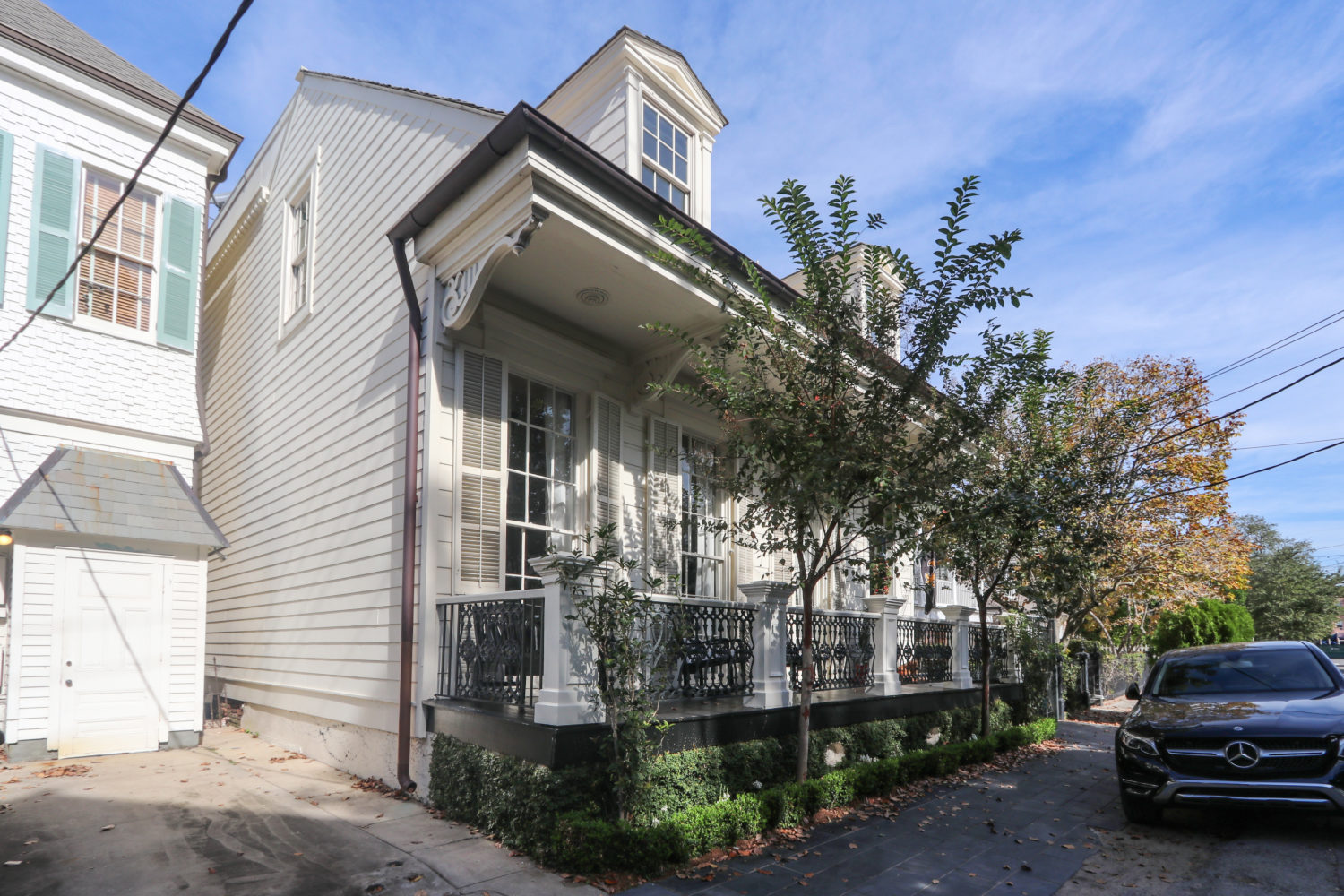 The couple also began purchasing pieces by Louisiana artists, including William Hemmerling and Alex Beard. Hanging over one parlor's mantel is an eye-catching painting of the late George H.W. Bush by pop artist Ashley Longshore, its intensely vibrant floral background unintentionally matching a nearby armchair. The couple commissioned the piece to commemorate their connection to the 41st president.
Paul served as a White House photographer during George W. Bush's administration and went on to photograph former President Barak Obama's inauguration, The Bush Center's travels to Africa, and the work of the Clinton Global Initiative. He documented the 2018 funerals of both George H.W. Bush and Barbara Bush as the Bush family photographer.
A Seattle native who came to New Orleans on assignments with the Los Angeles Times, Paul's visit with the president after Hurricane Katrina connected him to the city. Paul called New Orleans home from 2010 to 2013 and then moved back in December 2016.
Denise, a Dallas native, spent years working for the senior Bush, starting on his presidential campaign trail. That brought her to New Orleans, where she lived for three months while preparing for the 1988 Republican Convention in the Superdome. She then served as a White House staff member during George H.W. Bush's presidency and again when George W. Bush became the 43rd president.
Although the couple first met in George W. Bush's White House, they married in New Orleans. They now love living in their historic home and neighborhood. "The location is ideal because we can get to all the best things in New Orleans so quickly, and we love the neighborhood and the people around us," Paul said.
"And the house works perfect for us and our lifestyle," Denise added.
Image Gallery
Photos by Liz Jurey
Saturday & Sunday, Dec. 14 & 15 in the Garden District and Lower Garden District
Advance sale tickets: $30 for PRC members, $45 for non-members. $50 on day of tour.
 Advertisements