Beams
&

Brews goes to Canal Street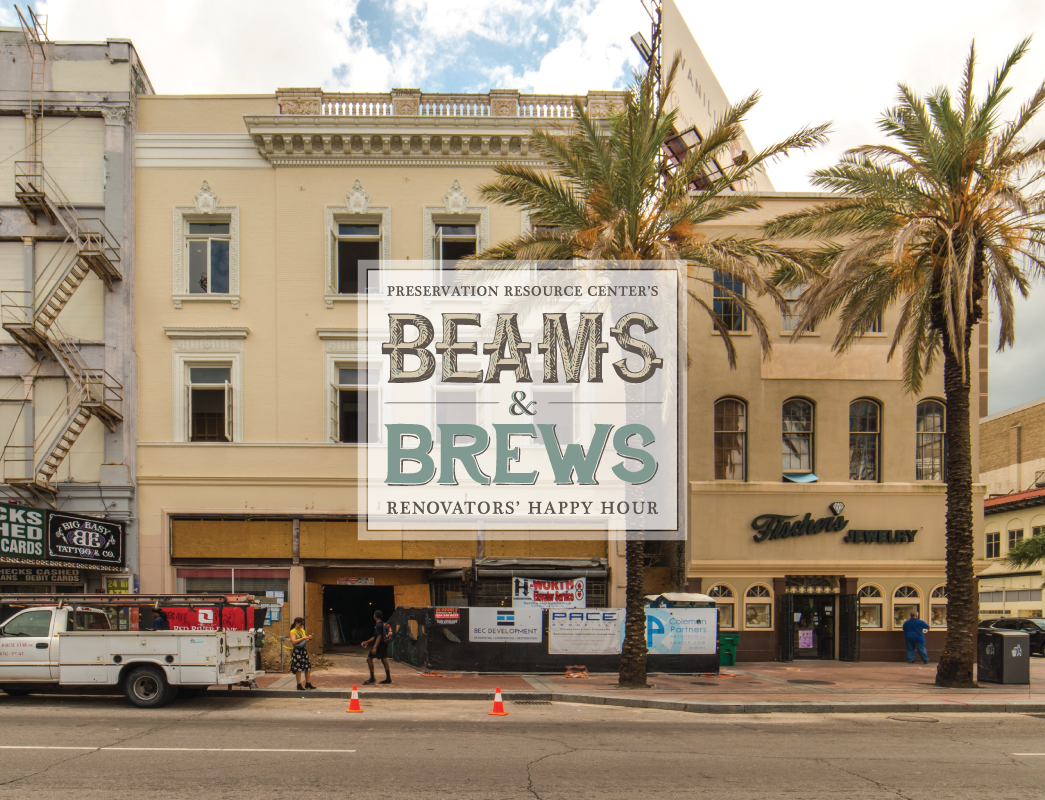 Join the PRC and HI New Orleans hostel for an insider's look at the extensive renovation and revitalization of 1028-1036 Canal Street.  This hostel joins the Hostelling International USA (HI USA) family, a nonprofit network of more than 50 hostels nationwide with a purpose to create a more tolerant world.  With a focus on adaptive reuse, HI USA buildings are dedicated to saving resources and reducing waste, while preserving local character.  Come get the first look at how the old Pickwick building will become a hub for an international community of travelers! Beer provided by Royal Brewery and craft cocktail provided by Twelve Mile Limit.
$10, free for PRC members. Become a member today!
The PRC's Beams & Brews series is sponsored by Whitney Bank.

Drinks provided by Twelve Mile Limit and Royal Brewery