Virtual Shotgun House Tour: An Introduction to Shotguns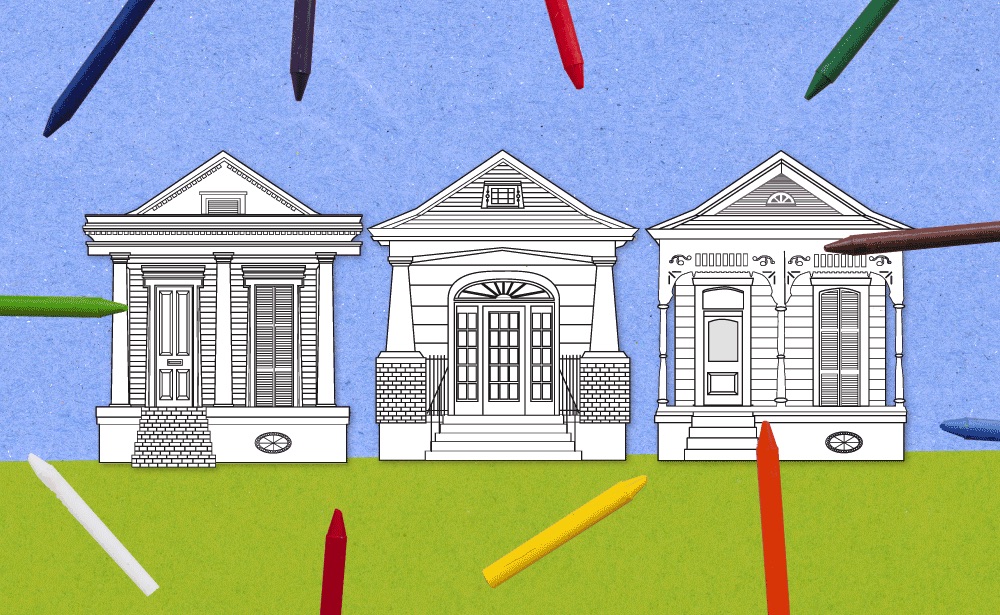 New Orleans Architecture Tours presents: An Introduction to Shotguns
Click here to register in advance for this Zoom webinar.
Katrina Horning, head guide and founder of New Orleans Architecture Tours, will virtually bring you through New Orleans neighborhoods, re-introducing you to the shotgun house with its unique history, styles and forms.
This event is free to attend. Suggested donation of $25.
Shotgun House Tour presented by Entablature Design + Build & Entablature Realty
This virtual event is part of our virtual Shotgun House Tour. Join us this summer for "Shotgun Sundays" featuring a different shotgun house every Sunday at 4 PM in July and August. Take a guided virtual tour through each house, learning about the history and use of space, and participate in a Q&A session with the homeowners, contractors, and designers who make the space come alive!
See the schedule of upcoming virtual programs.
Unable to tune in live? See recordings of previous online programs here.
---
Thank you to our sponsors!
Presenting Sponsor
Entablature Design+Build  •  Entablature Realty


Virtual-ization Sponsor

The Graham Bell Parker Group of Latter and Blum
Camelback Shotgun Sponsor

House Sponsors

New Orleans Architecture Tours  •  Zangara + Partners, LLC
Sidehall Shotgun Sponsors
Hamilton Bros Construction, LLC  •  Hancock Whitney  •  IMOTO  •  Shack of Houma  •  Sierra Nevada  •  Southern Animal Foundation
Single Shotgun Sponsors
Albert Architecture  •  Audubon Title Insurance Agency, LLC  •  Crescent Title  •  Margaret Stewart  •  Sarah & Doug Stokes
Neighborhood Sponsors
Adamick Architecture  •  Cypress Building Conservation  •  Drink Beauty  •  Orient Expressed  •  Ouida Laudumiey, Hill Riddle, Jr. & Associates