New Orleans has lost a passionate preservationist. Louise Martin, the founder of Felicity Redevelopment, Inc., passed away on Nov. 11 after battling a long illness.
Felicity was formed in 1998 to stop the construction of a suburban-style Albertson's grocery store on St. Charles Avenue. After successfully stopping the grocery chain's plans, the group of activists incorporated as Felicity, and quickly got to work. With PRC's help, they moved seven historic houses slated for demolition in one day; the very next year they purchased 17 historic properties to rehabilitate.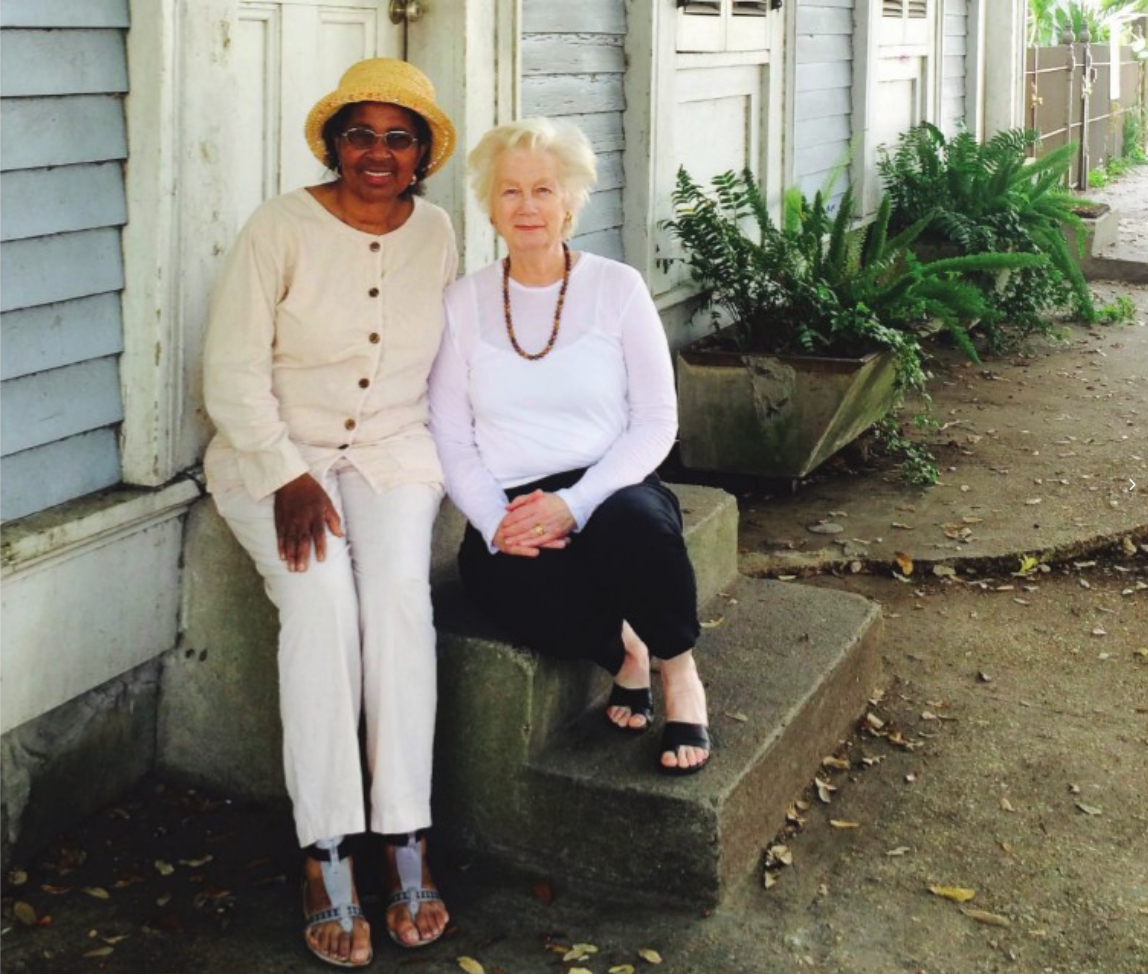 Louise Martin (right) sits with Jeanette Bell (left) on the 1200 block of Carondelet Street in 2015, where Felicity Redevelopment has had a profound impact through various projects through the years.
Martin, the true founder of Felicity Redevelopment and its president for many years, worked with neighborhood residents, architects, lawyers and preservationists to realize the salvation and rehabilitation of dozens of homes and buildings — more than 50 in all.
The crux was this: disinvestment had left Central City empty of people and buildings. To be a neighborhood once more, the Central City neighborhood had to have neighbors. Often Felicity didn't restore a home but merely brokered its sale to homeowners eager to live on site and improve their new community, thereby realizing its mission of increasing neighborhood occupancy, but as matchmakers.
The 20-year-old organization has accomplished much, but the loss of Mrs. Martin leaves a hole. And not just for Felicity, but for all of us in the preservation community. We remember her years of passion and persistence with gratitude and admiration. She will be missed.
Read the obituary on nola.com here.