New Orleans' shotgun houses are known for their historic charm and famous lack of privacy, with one-room-after-another floor plans. But architects and builders today are finding clever new ways to transform these long, narrow houses into adaptable family homes filled with the latest modern amenities.
Chris Kornman, co-owner of Entablature Design + Build, frequently oversees renovation projects of shotgun houses. Many of the renovations are for growing families who have maxed out their square footage and are seeking more space and privacy, he said.
Adding a side hall to a single shotgun is a common way to allow for more privacy, but only if a side yard is present to provide space for the hall. "A lot of these houses are built 3 feet from their neighbor or even right up on the property line, so the only option is to go up," Kornman said.
The majority of Entablature's shotgun renovations involve the addition of a camelback — a second story addition set back from the front facade. Camelback additions aren't a new phenomenon in New Orleans. They've added square footage to shotgun houses since the 19th century, and they help to maintain the streetscape by reducing the visibility of a second-story addition from the street.
Adding a side hall to the exterior can "preserve more of the original floor plan," Kornman said, because the new addition prevents the demolition of interior walls and a reworking of the layout. A camelback addition requires more gutting of interior walls and "reworking the floor plan pretty significantly," towards the back of the house, he said, because of structural work and the addition of stairs.
"How people want to live in their house is going to dictate a different design, so every camelback design ends up being pretty different," he said.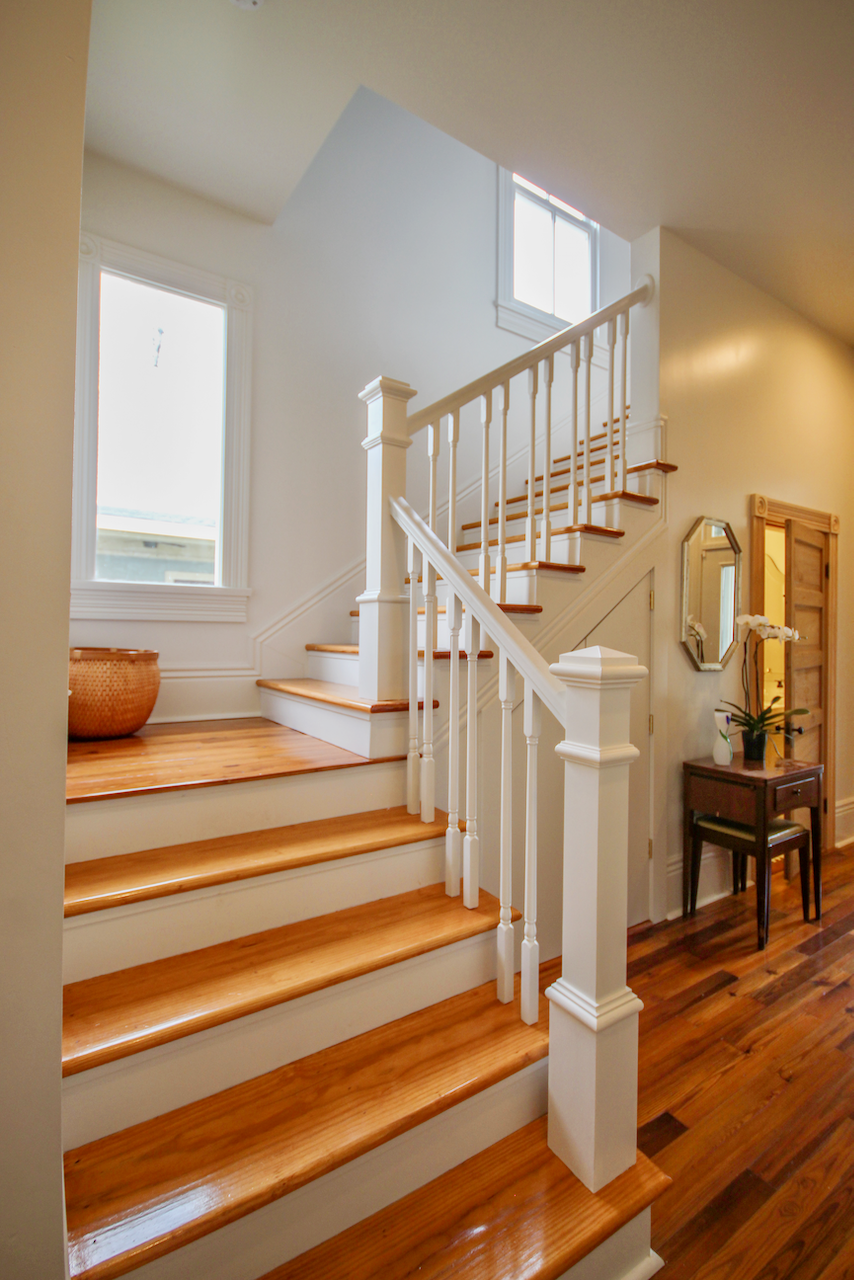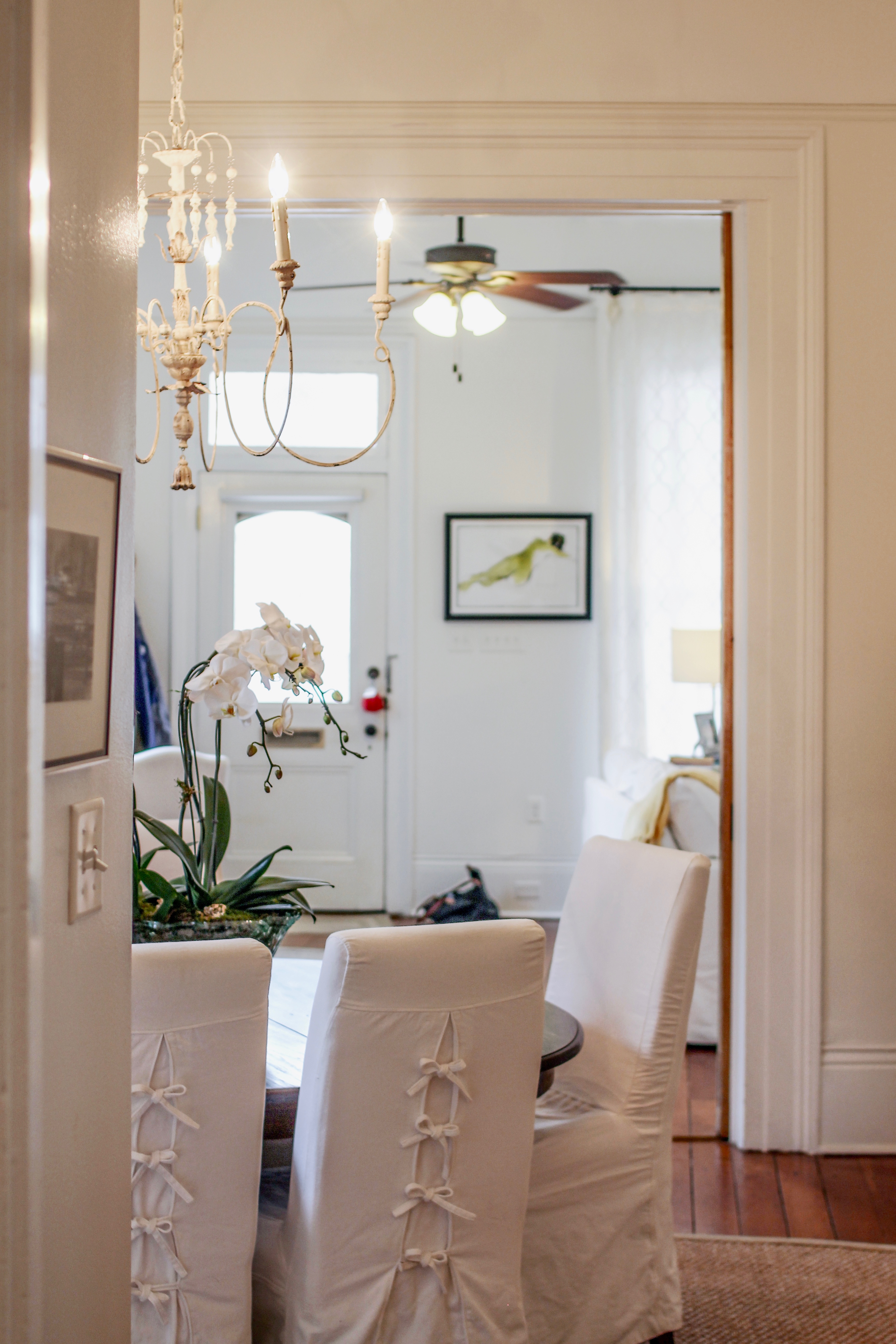 Photos by Liz Jurey
Extra square footage doesn't always mean building up, though, especially for double shotgun houses — or two-family units divided by a center wall. If owners want to double their space in a double shotgun house instead of renting out one of the units to a tenant, the two units often are joined together into a larger single-family home.
Sometimes an owner will connect two units by putting a door or a small opening between the two sides, Kornman explained, but clients tend to "want to make it a more functional floor plan and convert it in a way that makes it seem like it was supposed to be a single and not just a double with a hole in the wall."
Many of Entablature's double-to-single shotgun conversions remove the dividing center wall towards the front and back of the house to create more open living spaces, while leaving the wall intact towards the middle of the house for bedrooms and kitchens. Some clients prefer to leave all of the original fireplaces intact where the wall is removed, but others are willing to sacrifice the front fireplace to create a more open area. "Even if we're taking down the fireplace, we're keeping pieces of it and incorporating it into the house," Kornman said, explaining that bricks can be reused for exterior steps, in landscaping or elsewhere in the interior.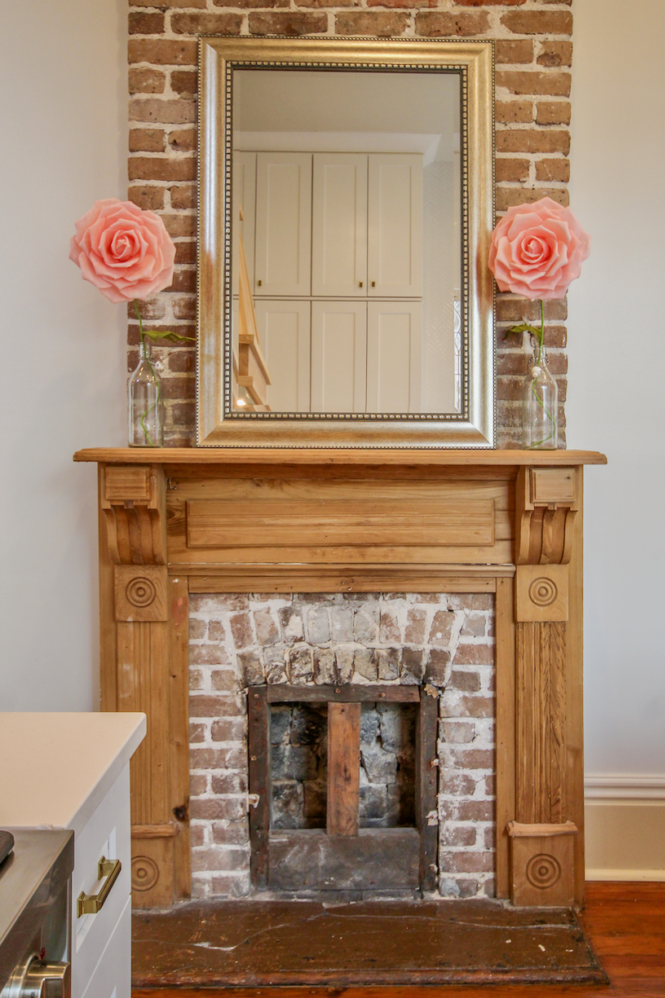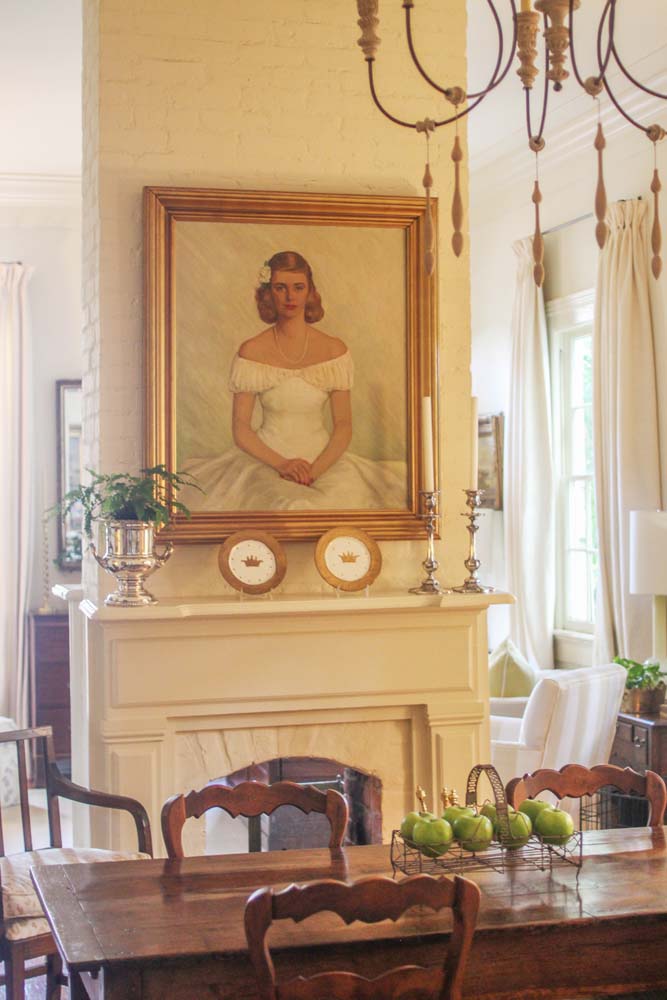 Photos by Liz Jurey
"People often want a more open plan, better privacy, more square footage and more storage," said Jennifer da Rōs, design principal at local firm MASON · RŌS Architecture & Interiors. The firm often incorporates efficient built-in storage along walls to compensate for a lack of closet space in historic shotgun houses.
Another common modern update involves more connection between indoor and outdoor spaces. "In a lot of these shotguns, there's no connection to the exterior space in the back. There's usually just a single swing door and sometimes a window," said Kristen Mason Klamer, another design principal at MASON · RŌS. Historically, the back room of a shotgun house was typically a kitchen or utility space.
"We try to reorganize so that it's a den or some kind of living space accessible to the backyard," Klamer said. The firm often relocates kitchens and utility spaces to the middle of the house, while opening up the back rooms and adding more windows and doors to allow for more natural light and a better indoor-outdoor connection.
For Kornman, maintaining the front streetscape is of utmost importance. "If those details are still there — the brackets, the columns, the windows — we really like to maintain the original streetscape as much as possible," he said. On the interior, wood floors, bricks, decorative stair rails, doors and trim are the priority. If a wall is removed, the historic molding can be reused on new walls, and replicas of the molding can be milled to fill in elsewhere.
For growing families living in shotgun houses, a new child often sparks a sense of urgency to renovate, but planning for other future stages of life is important, too, Kornman explained, adding that it's critical to consider what needs will arise for aging in place.
"We want people to think about it during that design phase and solve all those problems," he said, emphasizing the importance of accessible features like curbless showers and wider door openings if families plan to stay in their homes long-term.
Historically, shotguns "were extremely functional houses," da Rōs said. Although living patterns, tastes and needs have changed since the shotgun's 19th-century heyday, a few modern adjustments to a historic house can make a shotgun functional well into the future.