This story appeared in the March issue of the PRC's Preservation in Print magazine. Interested in getting more preservation stories like this delivered to your door monthly? Become a member of the PRC for a subscription!
Former Holy Cross School
Address: 4950 Dauphine St.
Owner: 4950 Dauphine LLC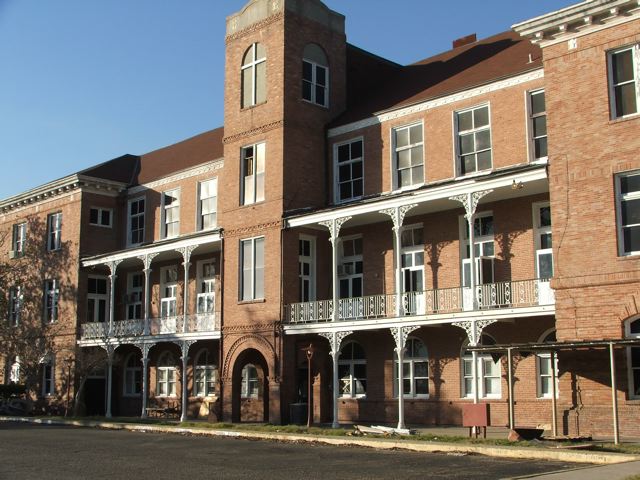 Development: After the Historic District Landmarks Commission failed to obtain a legal majority decision on a proposal to rehabilitate the former Holy Cross School in the Lower 9th Ward, the developer, 4950 Dauphine LLC, appealed to the City Council and prevailed. On Jan. 24, the council approved the proposal to create 140 apartment units as well as office space. Plans call for the addition of two structures framing the historic three-story masonry school, retention of several mature oaks and a quarter-mile walking path open to the community. Perez APC is the architect of the project. The HDLC's Architectural Review Committee had recommended conceptual approval on Dec. 18 after Perez adjusted the orientation and design of the two new structures. Angela O'Bryne, principal of Perez and managing partner of 4950 Dauphine LLC, told the council that she was concerned about the deteriorating condition of the 1896 masonry school, and District E Councilmember Cyndi Nguyen vouched for the progress made at recent community meetings. A prior development proposal for the campus floundered in the face of community opposition. The historic Holy Cross School was severely damaged in Hurricane Katrina, and the all-boys school moved to Gentilly after the storm. The main school building has been vacant since 2005.
Eleanor McMain Secondary School
Address: 5712 South Claiborne Ave.
Owner: Orleans Parish School Board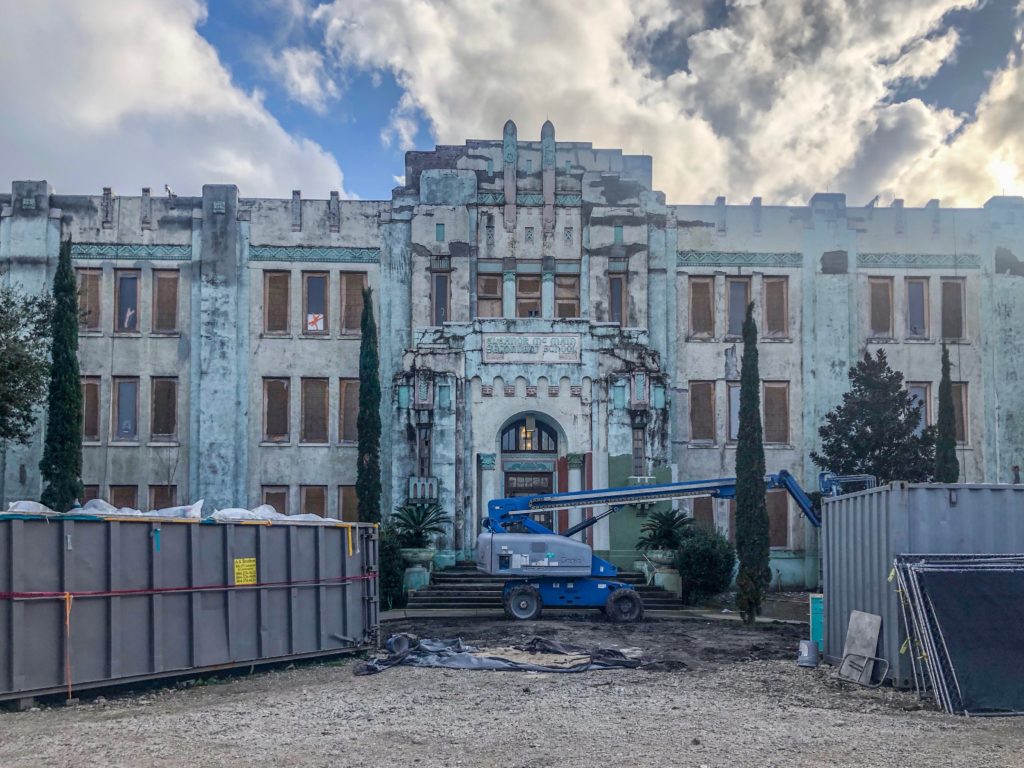 Development: Eleanor McMain Secondary School was designed by New Orleans architect E.A.Christy in the prominent Art Deco style and was constructed between 1931 and 1932. The current renovation of the Orleans Parish School Board building will focus on envelope repair, window repair, stucco repair and some interior plaster and trim repair in order to return the school to its historic look and feel. The restoration will both enhance the learning environments for the students and improve the streetscape, said Teva Kaplan with Concordia, the architecture firm on the project. The contractor is Tuna Construction; and the program manager is Jacobs/CSRS.
Sources: City of New Orleans One Stop, www.nola.gov/onestop, and Concordia architecture firm.
Curious about a project? Email the address to susanl@prcno.org, and we'll consider it for a future issue.
Advertisements