This story appeared in the November issue of the PRC's Preservation in Print magazine. Interested in getting more preservation stories like this delivered to your door monthly? Become a member of the PRC for a subscription!
The construction of a new self-storage facility and a large addition to an existing facility are expanding the number of storage units located along Tchoupitoulas Street and the nearby neighborhoods. These two new developments will join five existing storage facilities in the vicinity, at least 25 in Orleans Parish and more than 50 in Greater New Orleans.
1601 Tchoupitoulas St.
Owner: Market Street Development Company, LLC
Architect: Jared Ducote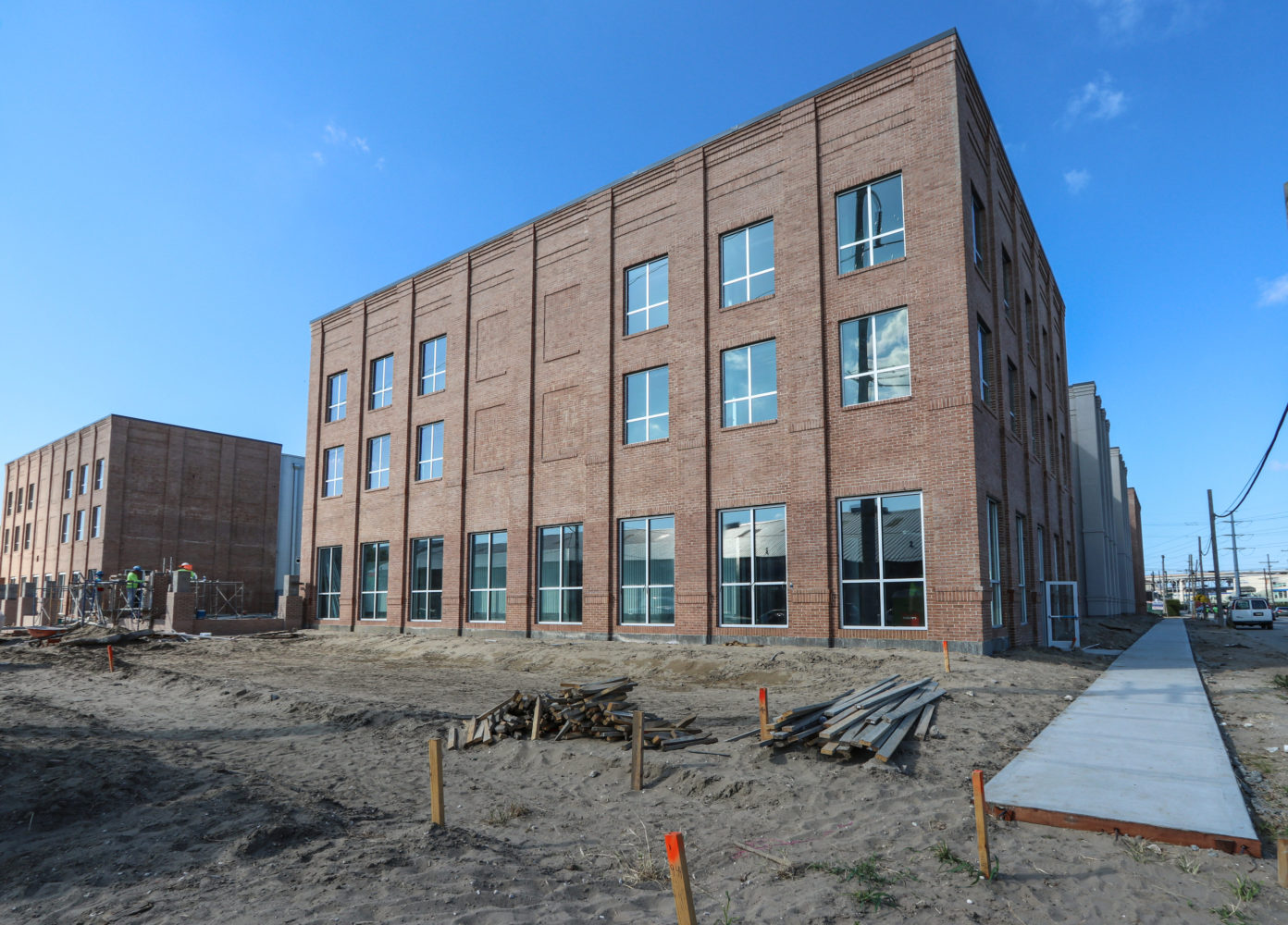 Photos by Liz Jurey
Development: Once known as the Cotton Press District, the riverside fringe of the Lower Garden District remains home to several brick or metal warehouses. Today, however, these buildings are as likely to house craft breweries and film production studios as raw materials. Where the Mississippi Cotton Press once stood between Tchoupitoulas and Religious streets across from a water works reservoir, a more modern type of warehouse is rising. Extra Space Storage will operate a 143,472-square-foot storage facility with vehicular entrances on the ground floor at Richard and Market streets. Though the three-story building occupies an entire city block, its façade alternates between brick, metal and stucco to recall a collection of smaller (albeit similar) structures. The same team of GHK Developments Inc. and Wimco general contracting used similar designs for a recently completed storage facility at Tchoupitoulas and Upperline streets.
919 Erato St.
Owner: Safeguard Properties III, LLC
Architect: Sullivan, Goulett & Wilson, Ltd.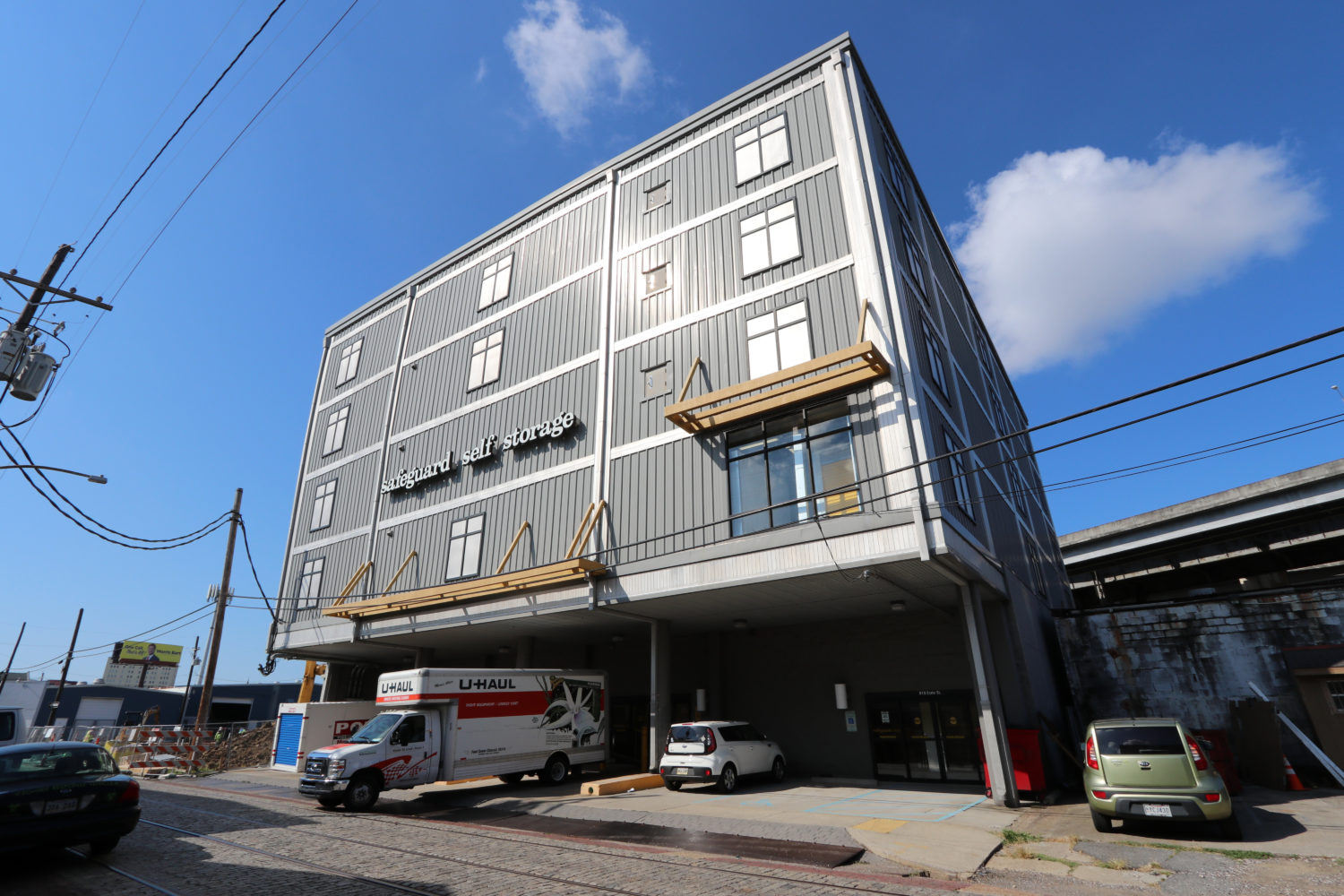 Photos by Liz Jurey
Development: This $6 million addition to Safeguard Storage, underway by SBS Construction, will add 67,829 square feet, more than doubling the facility. While the existing building stands five stories, the adjacent addition will be three stories, covering most of a parcel consolidated in 2018. The facility is just outside the Lower Garden District local historic district and a stone's throw from the Pontchartrain Expressway. The project began by removing a windowless single-story warehouse to begin driving 544 wooden piles, each 45 feet long. Plans call for storefront windows flanking a corner entrance at Erato and Constance streets as well as a dozen interior parking spaces accessed from Erato. The ground floor will be masonry, with upper floors clad in metal.
Nathan Lott is PRC's Policy Research Director & Advocacy Coordinator.
Advertisements