History and Hospitality: Businesses Built on a Sense of Place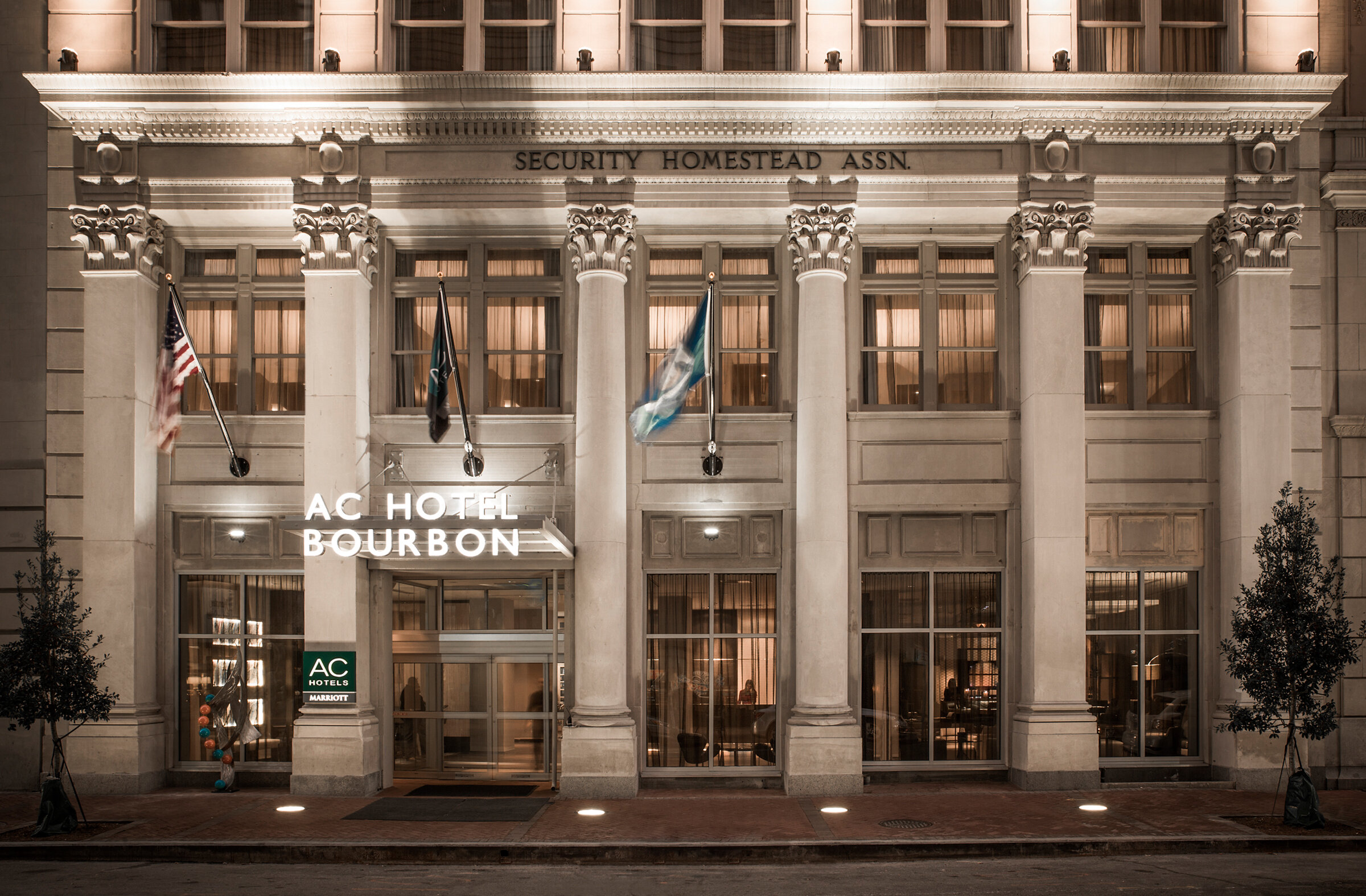 Click here to register for this free Zoom webinar
The third event in the Building New Orleans Then and Now series will focus on "History and Hospitality: Businesses Built on a Sense of Place." Lodging and restaurants have been part of New Orleans urban fabric for centuries. As leisure travel became accessible to a wider population in the 20th century, people flocked to New Orleans for its unique architecture and culture. And they keep coming, increasingly interested in not just viewing historic buildings but experiencing them. Architect John Campo has helped dozens of clients leverage hospitality demand to renovate historic buildings with historic rehabilitation tax credits. In this program, we will examine how New Orleans pioneered adaptive reuse for hospitality and explore the unique challenge of merging new amenities into historic settings.
This online program, presented via Zoom, is free to the public, but participants must register in advance.
Building New Orleans Then and Now: Dialogues on the Past and Future of Crescent City Architecture
Join PRC for this free six-part virtual series exploring the influence of historic architects and builders on modern New Orleans. We'll speak with contemporary designers about the lessons and inspiration they draw from old buildings and the people who made them. We'll discover how some of today's leading local architects approach adaptive reuse and new construction in historic districts. Along the way, we'll meet some of their predecessors who left an indelible mark on New Orleans. The series of dialogues culminates in a roundtable conversation about what our city has to offer the world of design. This series, which will be hosted via Zoom and free to the public, will be moderated by PRC Policy Research Director and Advocacy Coordinator Nathan Lott. It was organized by Lott and Tulane Master of Preservation Studies student Laurel M. Fay, a PRC intern. See the full list of events in this series.
Unable to tune in live? See recordings of previous online programs here.