Mid Mod NOLA: Private Tour of the Superdome
Event Navigation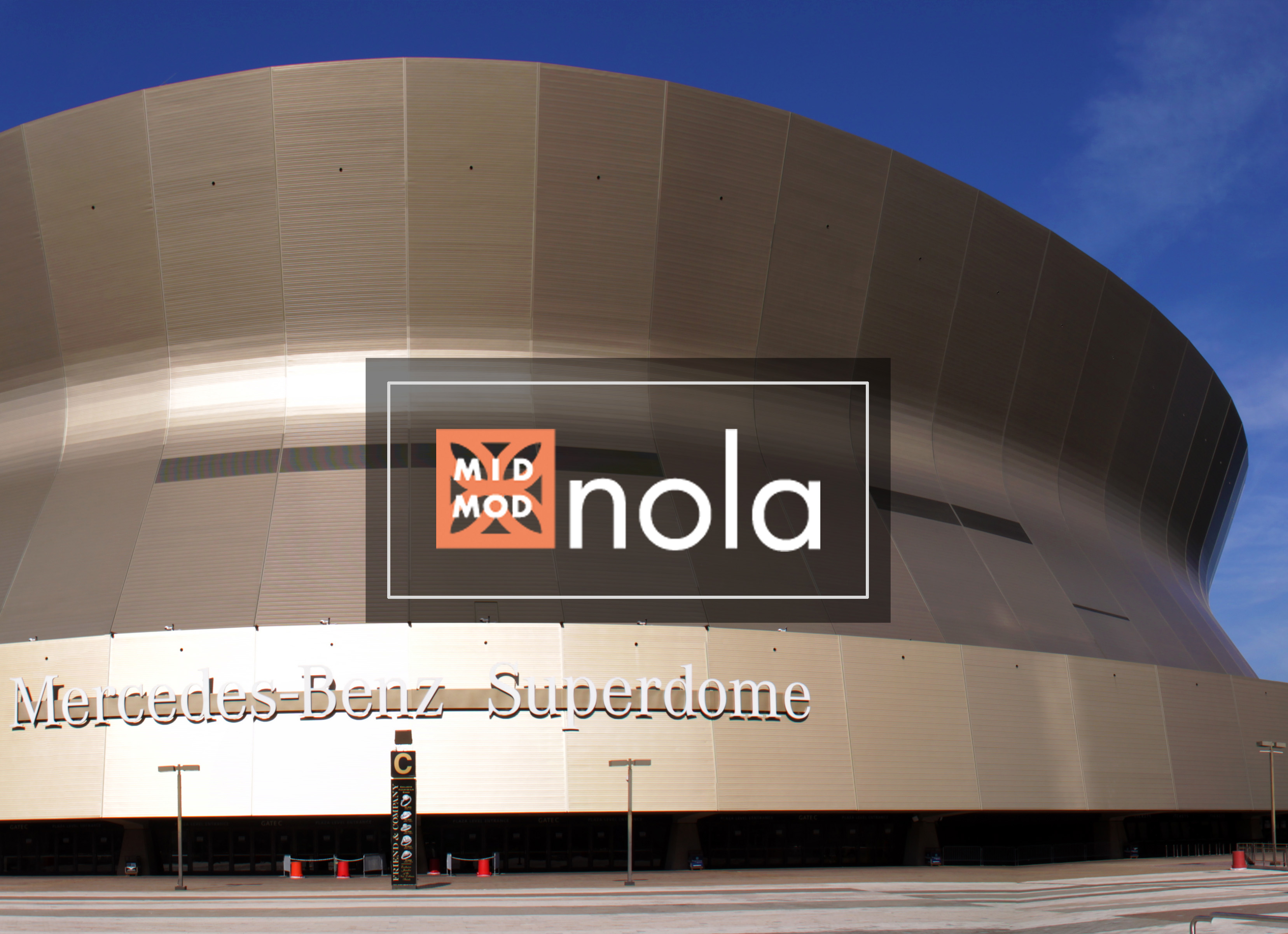 Get a behind-the-scenes look at the history and architecture of one of New Orleans' most recognizable Mid-Century Modern buildings,  the Mercedes-Benz Superdome, which was recently added to the National Register of Historic Places. The tour will be led by architects from Eskew+Dumez+Ripple, which recently completed the renovation of the iconic building. $25, $20 for members (PRC, NOAF, or DOCOMOMO). Tickets are limited and pre-registration is required.
This event is sold out!
This event is part of our Mid Mid NOLA event series. Spend the sultry New Orleans summer exploring our city's world-class Mid-Century Modern architecture with the Preservation Resource Center, the New Orleans Architecture Foundation and DOCOMOMO US/ Louisiana! The Mid Mod NOLA series will feature exciting events every two weeks from May 25 to July 20: Get a private tour of the Superdome, sip chilled wine in the home of one of New Orleans' iconic Modernist architects, learn about our region's architecture from experts and mix and mingle in the Black Pearl neighborhood for an exclusive block party.