This story appeared in the April issue of the PRC's Preservation in Print magazine. Interested in getting more preservation stories like this delivered to your door monthly? Become a member of the PRC for a subscription!
St. Joseph Church
Address: 610 Sixth St., Gretna – map it!
Owner: Archdiocese of New Orleans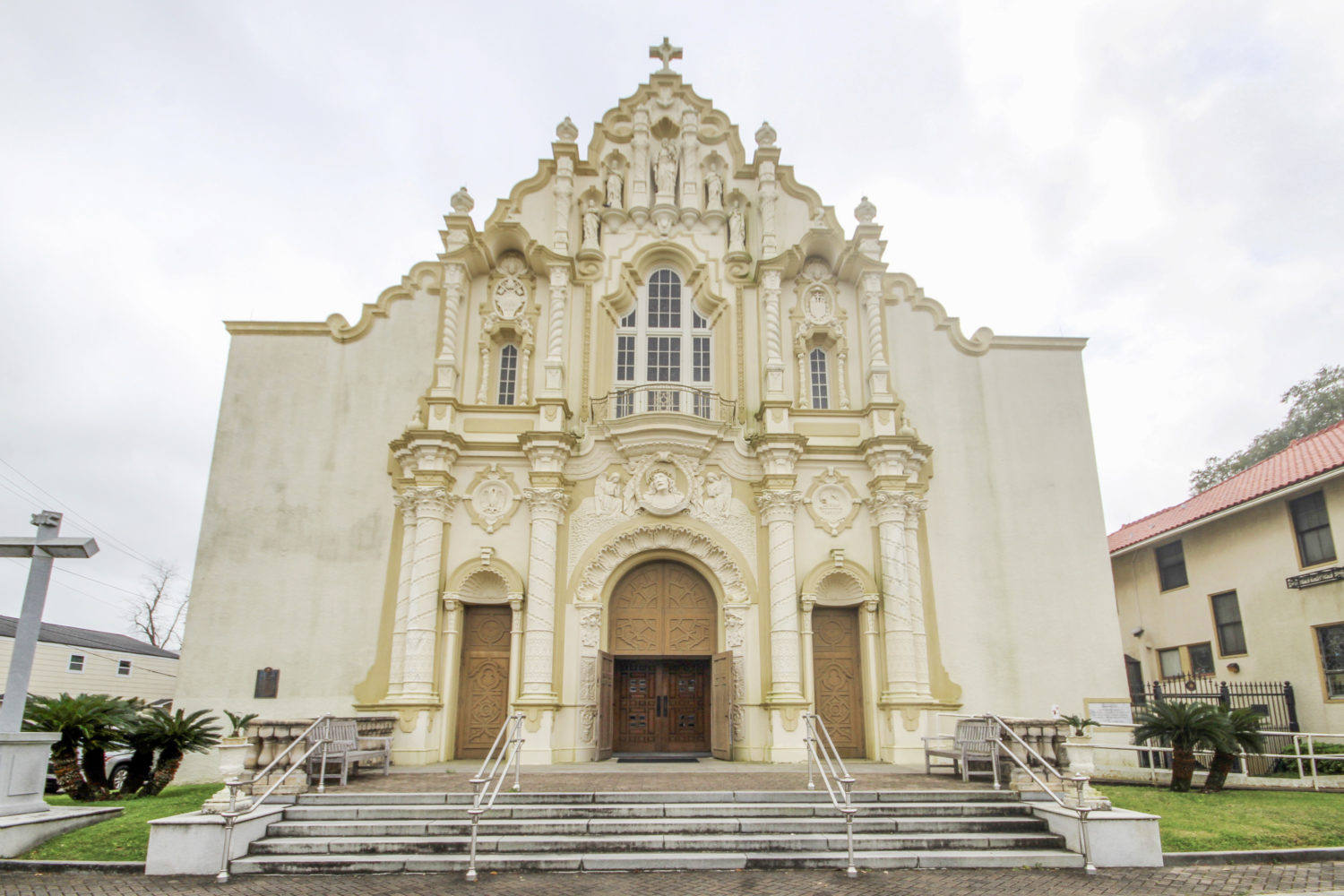 Photo by Liz Jurey
Development: This location has been home to St. Joseph Catholic Church since 1858. The current Spanish Colonial Revival structure is the third St. Joseph Church on this site. It was designed by architect William Richard Burk, and construction began in 1926, after the second church was damaged in a 1915 hurricane. The current work involves removing an elastomeric coating that was applied to the church's exterior in the 1980s. The coating has been trapping moisture and damaging the building. The building will be re-sealed with a breathable coating approved by the National Park Service. The restoration also will repair termite damage and seal the exterior of the adjacent auditorium, which was constructed in 1928 in the same style as the church. Robert J. Cangelosi Jr. is the architect for the project. The contractor for the church is Southeast Waterproofing, and the contractor for the auditorium is CG Favret Co. James Rolf of Rolf Preservation Works is handling the historic tax credits application.
Tour this project with the PRC on May 30 at Beams & Brews presented by Inhab goes to Gretna!
Martin Behrman School

Address: 715 Opelousas Ave., Algiers – map it!
Owner: Orleans Parish School Board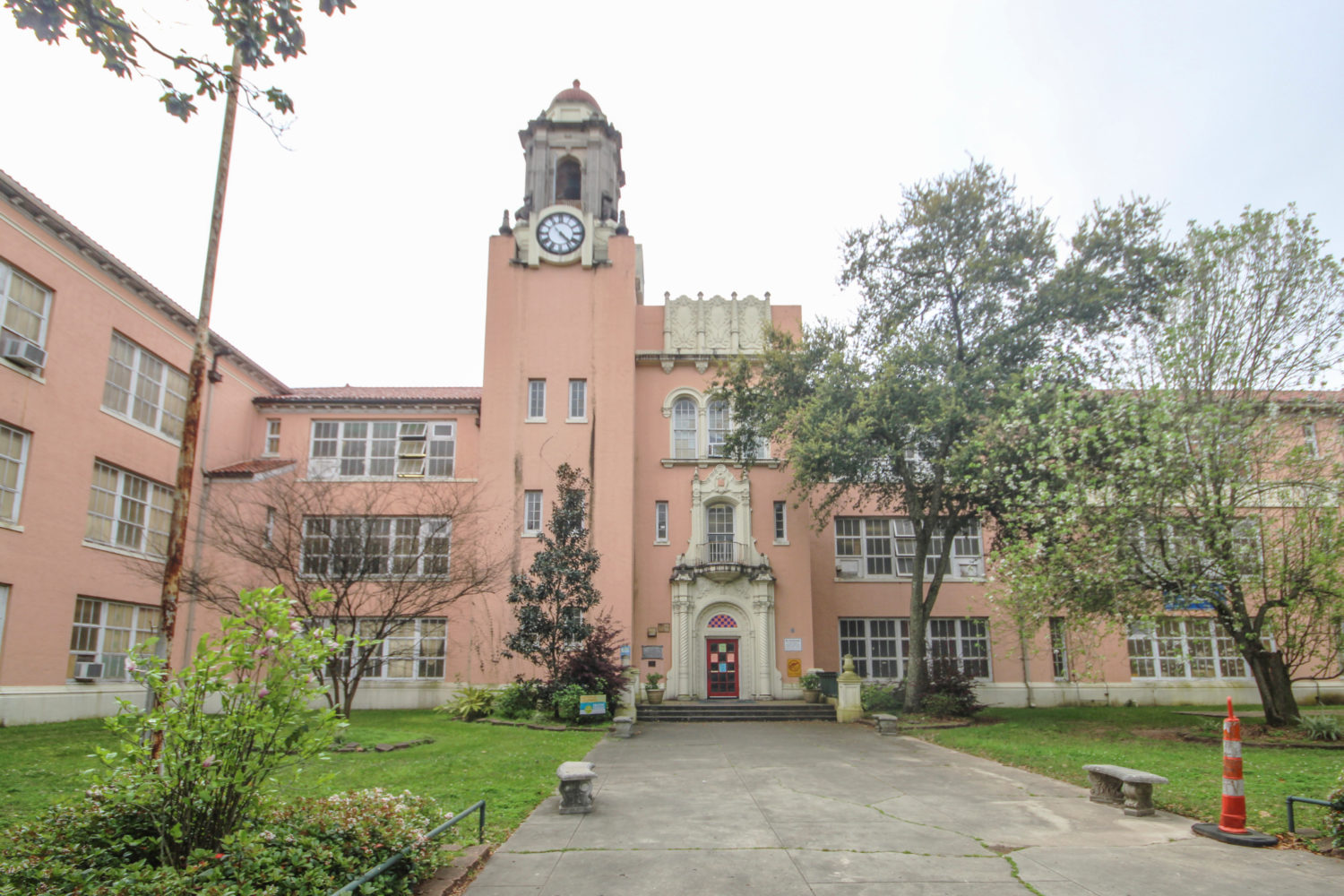 Photo by Liz Jurey
Development: Designed by architect E.A. Christy in a richly detailed, Spanish Colonial Revival style, the Martin Behrman School building was constructed in 1929. It is a contributing element to the Algiers Point Historic District. Design work is underway for a full renovation of the school. The Recovery School District is the developer. The renovation will include weatherproofing the exterior, including restoring the historic wood windows, updating learning spaces with state-of-the-art design while maintaining the building's many character-defining features. Martin Behrman School teaches children in pre-kindergarten through eighth grades.
Source: James Rolf of Rolf Preservation Works.

Curious about a project? Email the address to susanl@prcno.org, and we'll consider it for a future issue.
Advertisements