This story appeared in the November issue of the PRC's Preservation in Print magazine. Interested in getting more preservation stories like this delivered to your door each month? Become a member of the PRC for a subscription!
Former Jerusalem Temple, now Church of the King
Address: 1137 St. Charles Ave. Map it!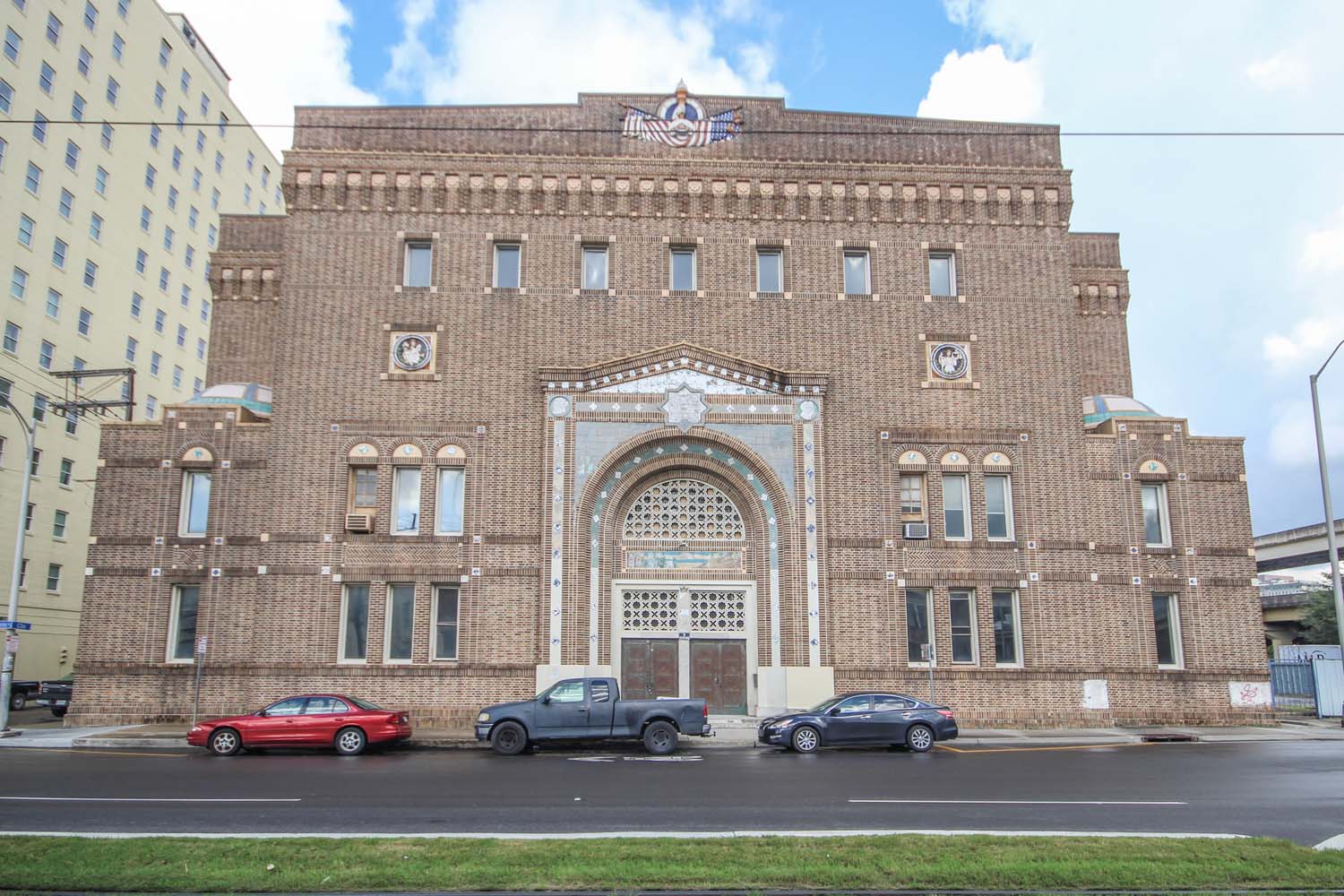 Development: Built in 1918, the Jerusalem Temple was designed by architect Emile Weil in a Middle Eastern style inspired by the building's original owners, the Ancient Arabic Order of the Nobles of the Mystic Shrine (more commonly known as the Shriners). Church of the King, which purchased the building in 2006, is doing a $17.5 milllion renovation to update the space to modern standards (with elevators and hand rails) while preserving the building's historical elements in compliance with the Louisiana State Historic Preservation Office.
Ecole Bilingue de la Nouvelle-Orléans
Address: 4310 Magazine St. Map it!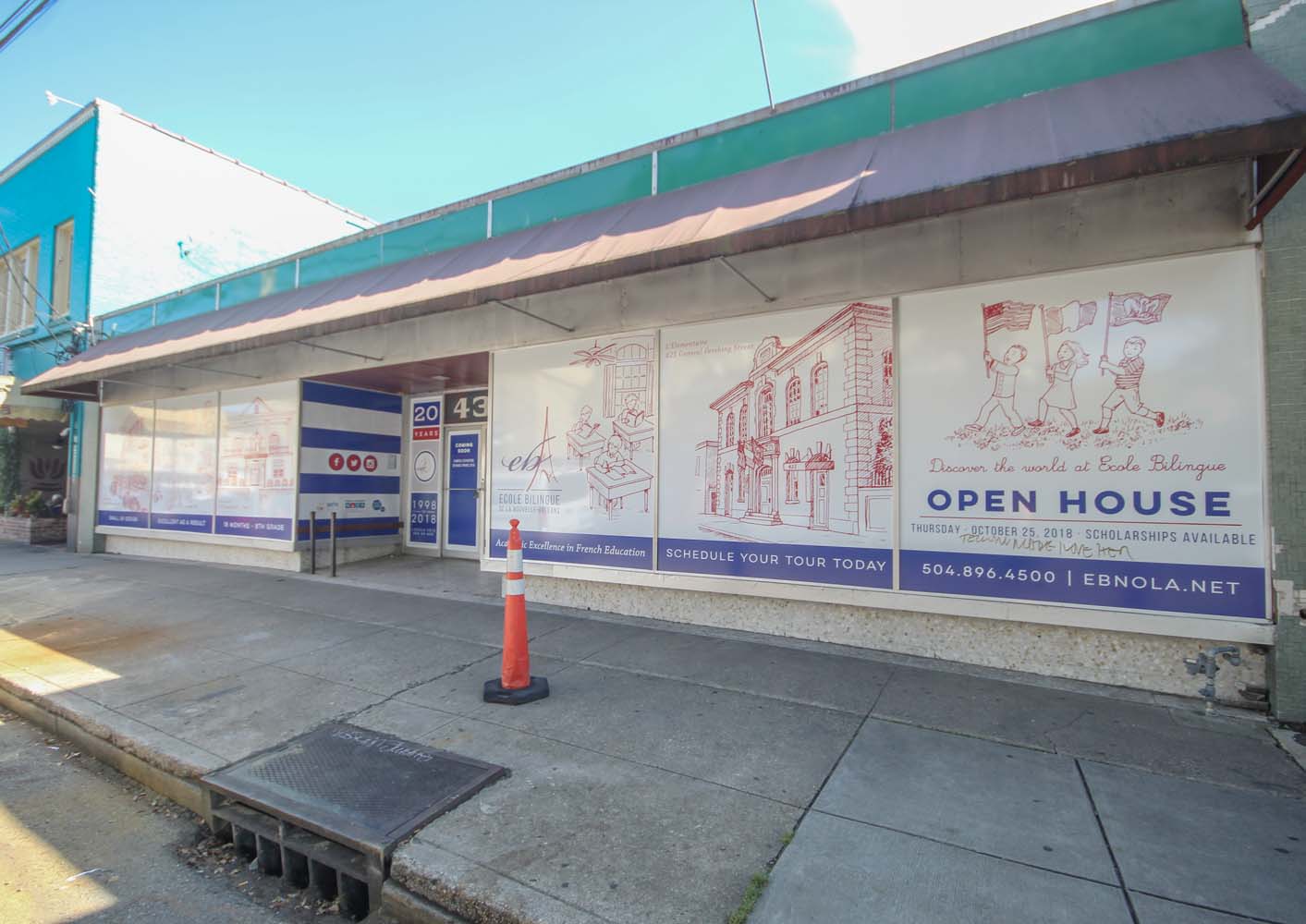 Development: The private French school, located on Gen. Pershing Street, is expanding its campus with the renovation of a Magazine Street building for use as a library, art studio, gym, new kitchen and dining hall. Redmellon is the developer of the project. Kronberg Wall is the architecture firm, and J.W. Drennan LLC is the contractor.
Hotel Peter & Paul

Address: 2317 Burgundy St. Map it!
Development: Conversion of the former Sts. Peter & Paul Church, rectory, convent and school complex into a boutique hotel. The church, designed by architect Henry Howard, was built between 1860 to 1861 to minister to Irish Catholics in the area. The convent was the former home of the Marianite nuns who taught at the school, which closed in 1992. When the hotel opens this fall, the former school building will house 59 guest rooms; the rectory's ground floor will be public space (lobby, bar, cafe); and the second floor will have five guest rooms. The church has been converted into an event space, while the convent will have seven guest rooms and offices. Studio WTA is the architecture firm; Palmisano is the contractor; and Clio Associates were the historic consultants.
Source: Hotel Peter & Paul; Chruch of the King and Cambel Communications; and Ecole Bilingue. Photos by Liz Jurey.

Curious about a project? Email the address to susanl@prcno.org, and we'll consider it for a future issue.
Advertisements