H.H. Richardson's Architectural Journey: Building New Orleans Then and Now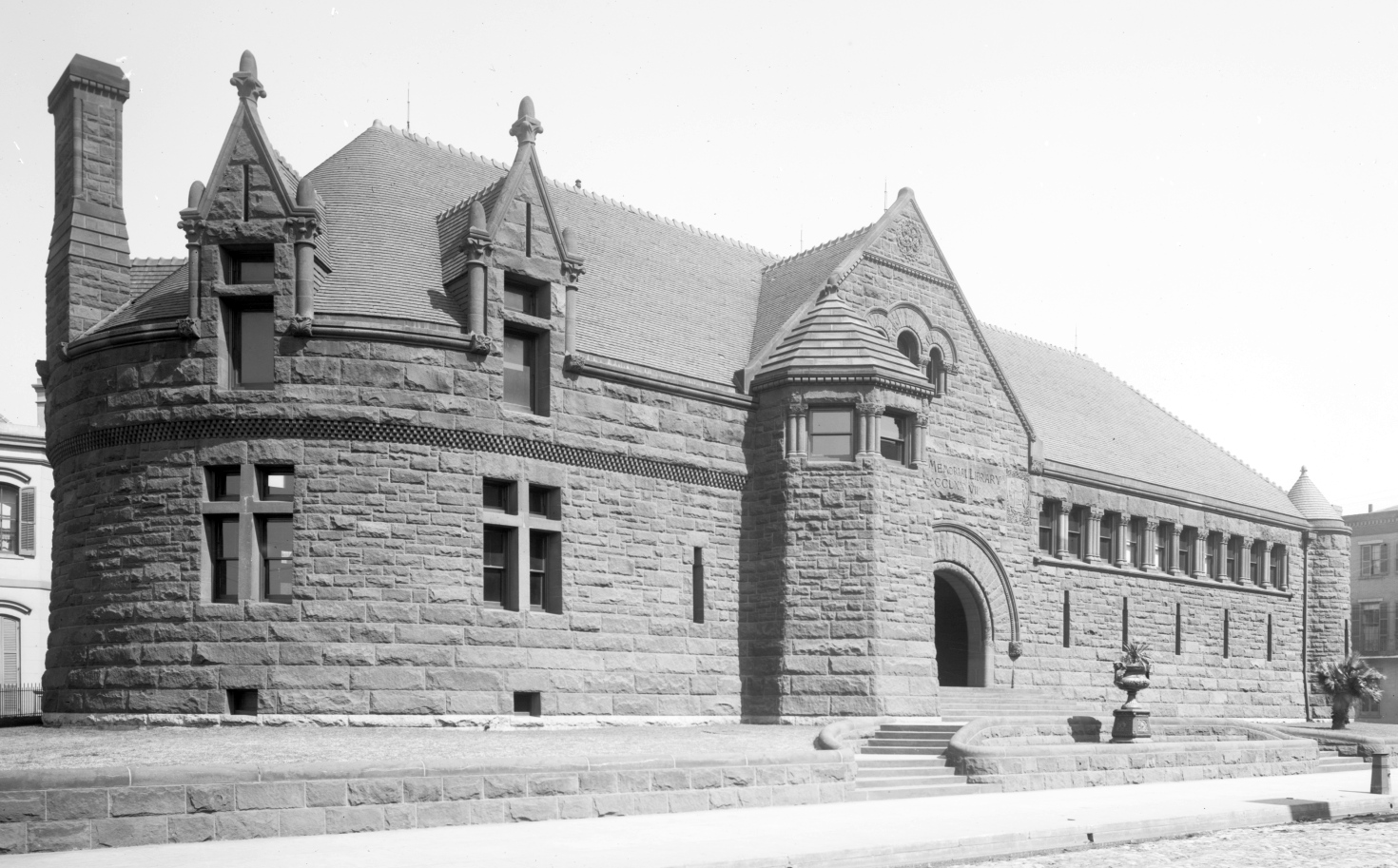 Click here to register for this free Zoom webinar
The first program in the Building New Orleans Then and Now series focuses on "H.H. Richardson's Architectural Journey." Although he was one of the most influential and well-known historical architects — perhaps even the first "starchitect" — few realize that H.H. Richardson was born and raised in Louisiana. From his family home on Julia Row to the École des Beaux Arts in Paris and beyond, Richardson changed the world of architecture and started a chain of mentorships for new generations of design stars, such as Louis Sullivan and later Frank Lloyd Wright.
Though H.H. Richardson's portfolio spanned the country, his only design in Louisiana is the posthumously built Patrick F. Taylor Library at the Ogden Museum of Southern Art in New Orleans. Local preservationist and architect Alec Adamick, who previously worked for the firm H.H. Richardson founded in Boston, will present Richardson's story and discuss Richardson's continued influence in the city he once called home.
This online program, presented via Zoom, is free to the public, but participants must register in advance.
Building New Orleans Then and Now: Dialogues on the Past and Future of Crescent City Architecture
Join PRC for this free six-part virtual series exploring the influence of historic architects and builders on modern New Orleans. We'll speak with contemporary designers about the lessons and inspiration they draw from old buildings and the people who made them. We'll discover how some of today's leading local architects approach adaptive reuse and new construction in historic districts. Along the way, we'll meet some of their predecessors who left an indelible mark on New Orleans. The series of dialogues culminates in a roundtable conversation about what our city has to offer the world of design. This series, which will be hosted via Zoom and free to the public, will be moderated by PRC Policy Research Director and Advocacy Coordinator Nathan Lott. It was organized by Lott and Tulane Master of Preservation Studies student Laurel M. Fay, a PRC intern. See the full list of events in this series.
Unable to tune in live? See recordings of previous online programs here.