This story appeared in the October issue of the PRC's Preservation in Print magazine. Interested in getting more preservation stories like this delivered to your door monthly? Become a member of the PRC for a subscription!
Louisiana owes its rich cultural heritage to the folklife traditions passed from generation to generation in communities around the state. This month, you'll get a chance to meet five culture bearers who keep those traditions alive.
Lt. Gov. Billy Nungesser proclaimed October the fourth annual Louisiana Folklife Month, recognizing Louisiana's rich living traditions and the people who sustain them. Folklife Month activities showcase tradition bearers in a series of public programs that highlight overlooked cultural communities and increase appreciation of the vital role folklorists play in sustaining the state's distinct culture. All events will be introduced by folklife ambassadors and professional folklorists who will contribute contextual and historical information.
As Folklife Program director, I believe that Folklife Month is a perfect time for us to remember our traditions and honor our culture. Each of our traditions trace back to our ancestors and the people who colonized Louisiana, and without that, we would not have the identity we have today.
Folklife Month is a project of the Louisiana Folklife Commission in collaboration with the Louisiana Folklore Society and partner organizations in each of the host communities. It is supported by the National Endowment for the Arts and the Louisiana Endowment for the Humanities.
Five events across the state will recognize tradition bearers, including a weaver of Acadian brown cotton from Lafayette, a writer/artist from Franklin, a Houma Indian palmetto weaver/artist from Theriot, a gospel quartet from Baton Rouge, and a songwriter from Covington.
Let's meet the tradition bearers.
Advertisement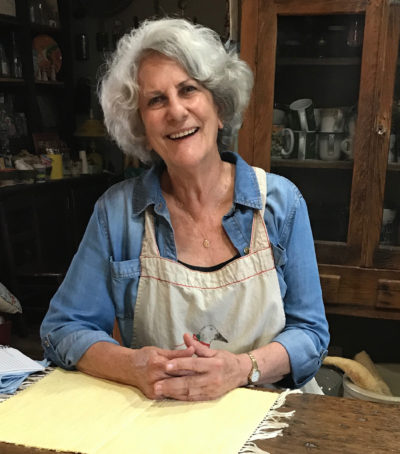 Elaine Larcade Bourque has lived along the Vermilion River in Milton for 60 years. She has demonstrated weaving and spinning at many Louisiana festivals and at events around the United States. Bourque learned her skill from master weaver Gladys LeBlanc Clark during the late 1980s. Together, they were awarded a Folk Arts Apprenticeship Grant by the Louisiana Division of the Arts in 1989. Bourque prefers to work with brown cotton, which has a soft, natural hue and does not need to be dyed, but it is more difficult to spin than white cotton because of its short staple. As part of the Acadian Brown Cotton Project, she is documenting Acadian blankets that remain in the families who wove them.
Bourque will be interviewed and honored by Folklife Ambassador Dr. Ray Brassieur at Festivals Acadien et Créole on Oct. 12 at 11:15 a.m. at the Atelier Tent in Lafayette.
---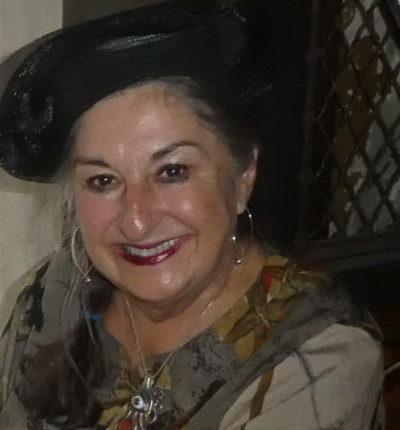 Growing up in Garden City, Mariana Titus was an avid reader and photographer who relished the stories of those from her community. Over the years, she combined her own experiences in bayou country with her innate gift of storytelling to create an honest, authentic, uniquely St. Mary Parish voice. She is the author of six books.
Titus will be honored by Folklife Ambassador Rebecca Hamilton and will give her presentation, "St. Mary Parish: Roots and Reflections from a Native Daughter," on Oct. 8 at 6 p.m. at Alex P. Allain Main Branch Library, 206 Iberia St. in Franklin.
---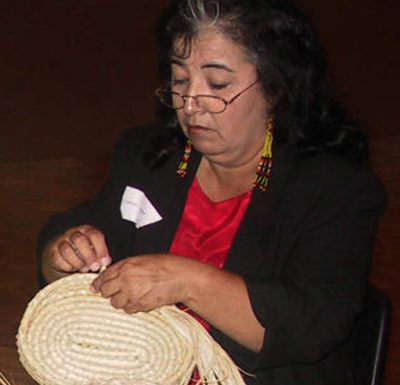 Janie Luster is a master palmetto basket weaver and cultural preservationist of the United Houma Nation. Hailing from the community of Bayou DuLarge in Terrebonne Parish, Luster comes from a long line of traditional healers and is a tribal advocate. A dedicated practitioner of diverse tribal customs, she is widely recognized for her coiled half-hitch baskets, made using an intricate weaving technique lost to the Houma for nearly a generation. Reintroduced by Luster in the 1990s, the hitch-coil method with a half-hitch knot —common in areas of South and Central America — is considered limited in North America to Louisiana's largest tribe of indigenous peoples.
Luster will be honored by Folklife Ambassadors Jonathan Foret and Gary LaFleur on Oct. 27 at 3 p.m. at the Rougarou Fest on the Main Stage in Downtown Houma.
---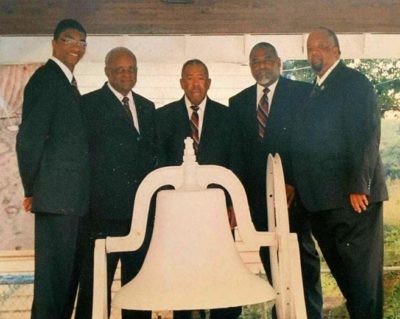 Heard every Sunday morning on WIBR radio from 1946 until a few years back, the Zion Travelers Spiritual Singers continue to share their brand of traditional a cappella, specializing in tightly harmonized jubilees, spirituals and hymns. Performing at prestigious events, festivals, special church concerts and more, these men of faith dressed in black suits deliver their sound in an emotional presentation of the great stories of Bible characters. Their music is one of pure joy and animation, and you know they truly believe the words they sing. The current members are Corey Hill, Lutrell Cox, Esau Wright, Robert McKinnis and Willie Johnson.
Zion Travelers Spiritual Singers will be honored by Folklife Ambassador Jim Hogg after their performance on Oct. 27 at 4:15 p.m. on the Main Stage at the Greater Baton Rouge State Fair.
---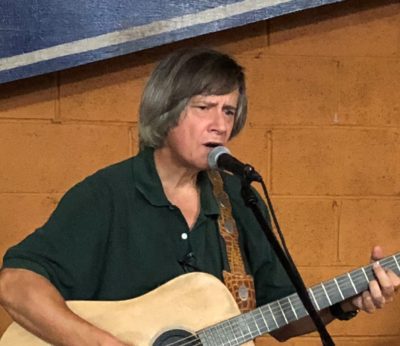 Playing guitar and writing songs for more than 35 years, Buzz Jackson has had a profound impact on the region's songwriting community. Countless songwriters across the southeastern United States have benefitted from Jackson's efforts to support, encourage and promote songwriting as a profession and hobby. After working in Nashville, he returned to Louisiana, but found that he missed the outlets for songwriters, so he founded the Northshore Songwriters Circle. He then helped create the Ozone Music Education Foundation and, soon afterward, the Ozone Songwriter Festival
Jackson will be recognized by Folklife Ambassador Tommy Ike on Oct. 19 at 8 p.m. as part of the Ozone Songwriter Festival at the Lafitte Street Station in Mandeville.
– Maida Owens is the Folklife Program Director for the Louisiana Division of the Arts.
Archaeology Month
The Louisiana Division of Archaeology and partnering agencies will host interactive events throughout October to celebrate
Archaeology Month, including International Archaeology Day on Oct. 19 from 10 a.m. to 2 p.m. at the Poverty Point World Heritage Site in Epps. The site will have a variety of activities, including demonstrations on fire-starting, flint-knapping, palmetto mat-weaving and using an atlatl (ancient spear-thrower). Join archaeologists as they water-screen soil from the site to find artifacts. To find out more about events in your area or to submit an event for archaeology month and check out educational materials, visit www.crt.state.la.us/discoverarchaeology.
– Dr. Valerie Feathers, Archaeology Outreach Coordinator
Advertisements