What's happening
A quick glance at construction projects around New Orleans
This story appeared in the March issue of the PRC's Preservation in Print magazine. Interested in getting more preservation stories like this delivered to your door monthly? Become a member of the PRC for a subscription!
Museum of the Southern Jewish Experience
Address: 818 Howard Ave. – map it!
Owner of the building: 818 Howard, LLC, which is owned by The Feil Organization and the Feil family.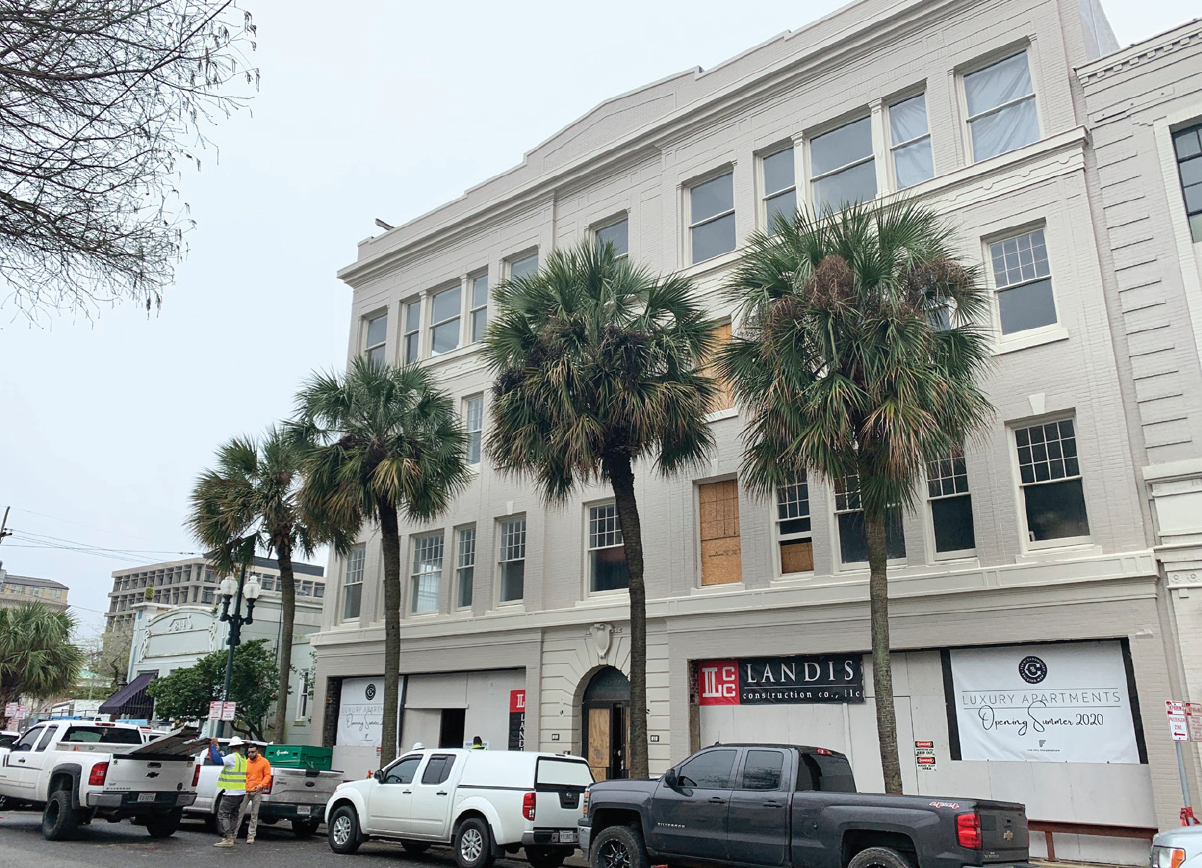 Photo by Liz Jurey

Development: This circa-1916 building originally was home to the Goodyear Tire & Rubber Co. and later housed offices. It is now being transformed into a new home for the Museum of the Southern Jewish Experience, as well as luxury apartments, retail and office space. The museum, established in 1986 at Jacobs Camp, in Utica, Miss., will fill about 13,000 square feet of the building's first and second floors. With more than 7,000 artifacts in its collections, the museum is working on its exhibits with Gallagher & Associates, an internationally recognized museum planning and design firm, which also worked with the National World War II Museum and the new Sazerac House in New Orleans. The Museum of the Southern Jewish Experience, which is scheduled to open in the fall, will "explore the many ways Jews in the American South influenced and were influenced by the distinct cultural heritage of their communities, covering 13 states and more than 300 years of history — including Colonial, Civil War, World War II and the Civil Rights Movement," according to a press release. New Orleans was chosen for the museum thanks to its Jewish history, its tourist market and the "historic connection to the broader southern region," the release said. Kenneth Hoffman, the museum's executive director, encourages the public to share their stories and artifacts, including "items from early Jewish history (1800s), items related to the stories of women and people of color and any item with a strong connection to a personal story of Southern Jewish life." Find out more about the artifact donation process at msje.org/our-collection.
Susan Langenhennig is PRC's Director of Communications and the editor of Preservation in Print.
Curious about a project? Email the address to susanl@prcno.org, and we'll consider it for a future issue.
Advertisements