Visit this and 6 other stunning homes in New Orleans' historic Garden District and Lower Garden District at the Holiday Home Tour on Dec. 8 and 9.
1124 Philip Street • Frank Quinn IV

Just off Magazine Street near Jackson Avenue, the home of Frank Quinn is as a modern upgrade of a late 19th-century Greek Revival camelback shotgun double. The four-bay structure is a traditional design with Doric pillars, rectangular transoms flanking a pair of full-length, double hung, two-over-four windows, and a gallery that not only provides unobstructed views of passers-by, but also abundant natural light to the front parlor and adjacent rooms.
Visitors should note the alley running along the south side of the property. It once served as a rear access to the original structure that fronted Camp Street in the mid-1800s, and it remains one of the only private alleys in the Garden District. In the 1930s, the house served as a polling location for the 10th Ward.
In 2017, Quinn engaged longtime friend Stephen Ploue of Prime Design to extensively renovate both sides of the double; 1124 Philip is Quinn's three-bedroom, 2.5-bathroom personal residence, while 1126 Philip is his two-bedroom, 1.5-bathroom suite for family and guests.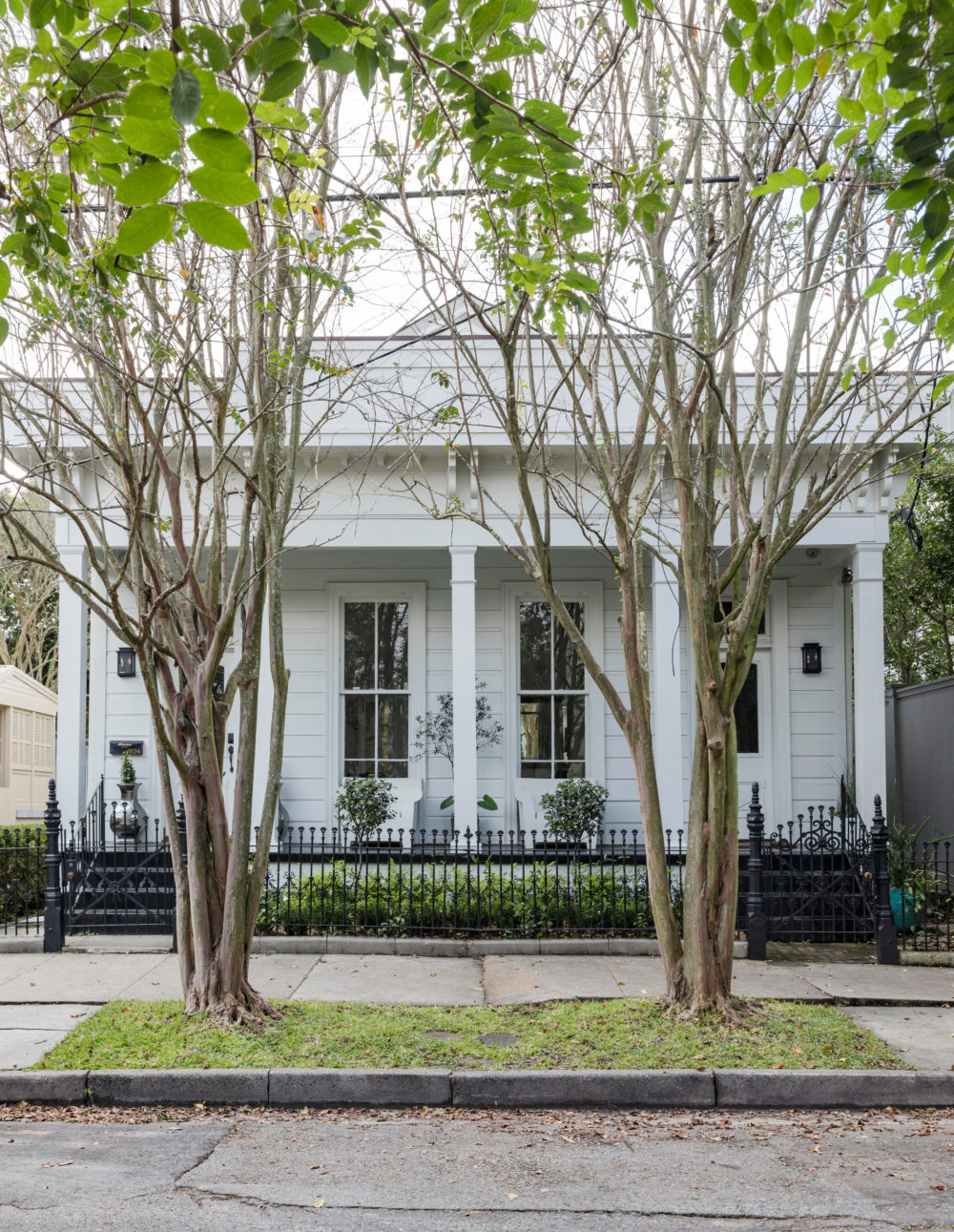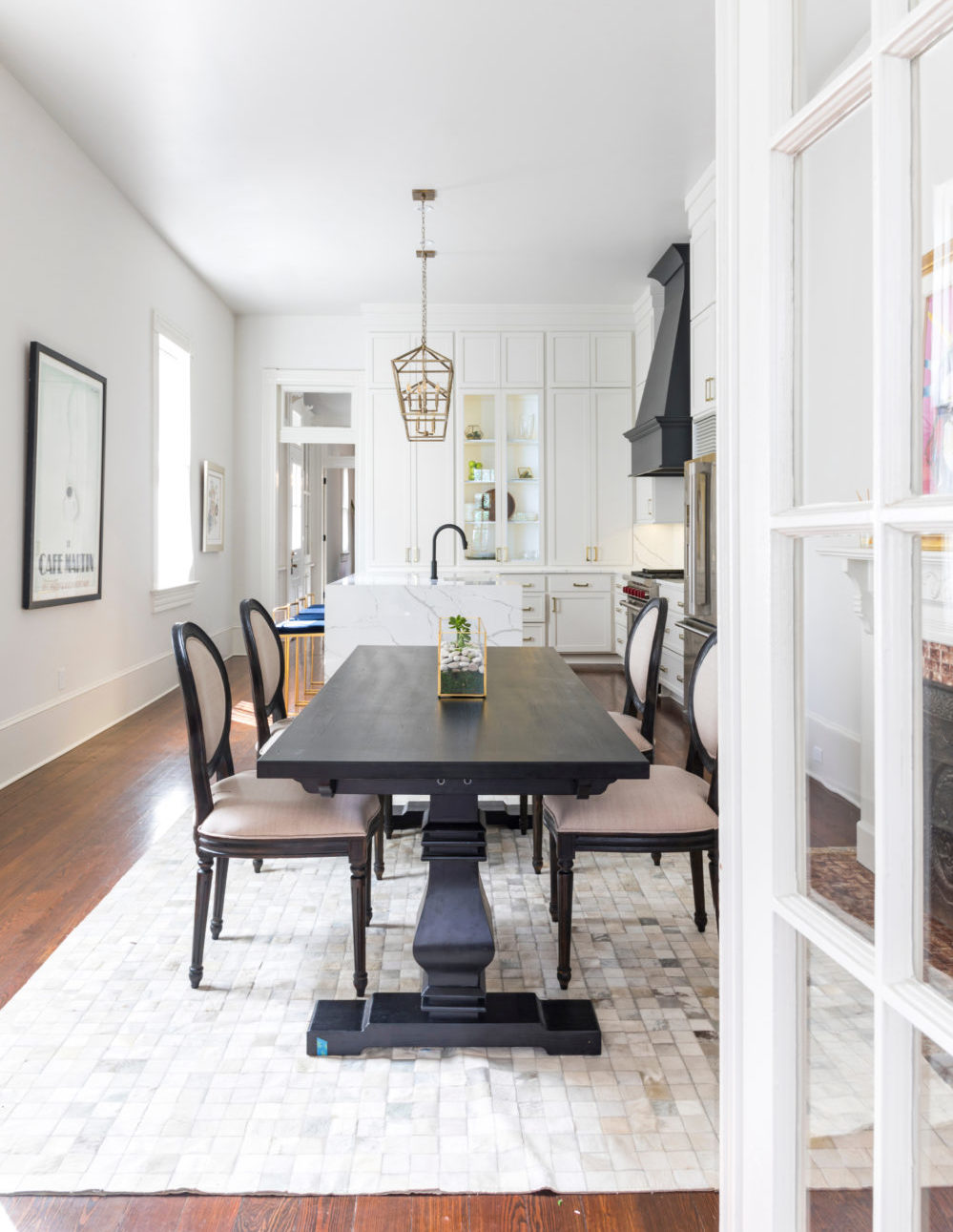 To the façade, Quinn added a traditional Greek Revival entablature with dentils, parapet and paired brackets. In the front parlor, he moved the centerline wall several feet to expand the formal living room, while retaining an entry foyer in the guest suite at 1126 Philip.
Both the trim and the floors on the lower level are original to the house. The beautifully renovated kitchen features an enormous island with waterfall marble countertops and ceiling height cabinetry.
In the rear of the house, Quinn installed steel-framed, large panel windows and doors in both the main den area as well as the master bedroom. The master bathroom contains an original clawfoot tub in the Italian-style shower, which required specially sloped flooring in the substructure and foundation.
Upstairs, two bedrooms and a renovated full bath provide a private suite for his daughter Amelia.
Image Gallery
Photos by Sara Essex Bradley
Saturday & Sunday, Dec. 8 & 9 in the Garden District and Lower Garden District
Advance sale tickets: $30 for PRC members, $45 for non-members. $50 on day of tour.
Advertisements