This story appeared in the December issue of the PRC's Preservation in Print magazine. Interested in getting more preservation stories like this delivered to your door monthly? Become a member of the PRC for a subscription!
1801-1809 Henriette Delille St.
Owner: OM S4 LLC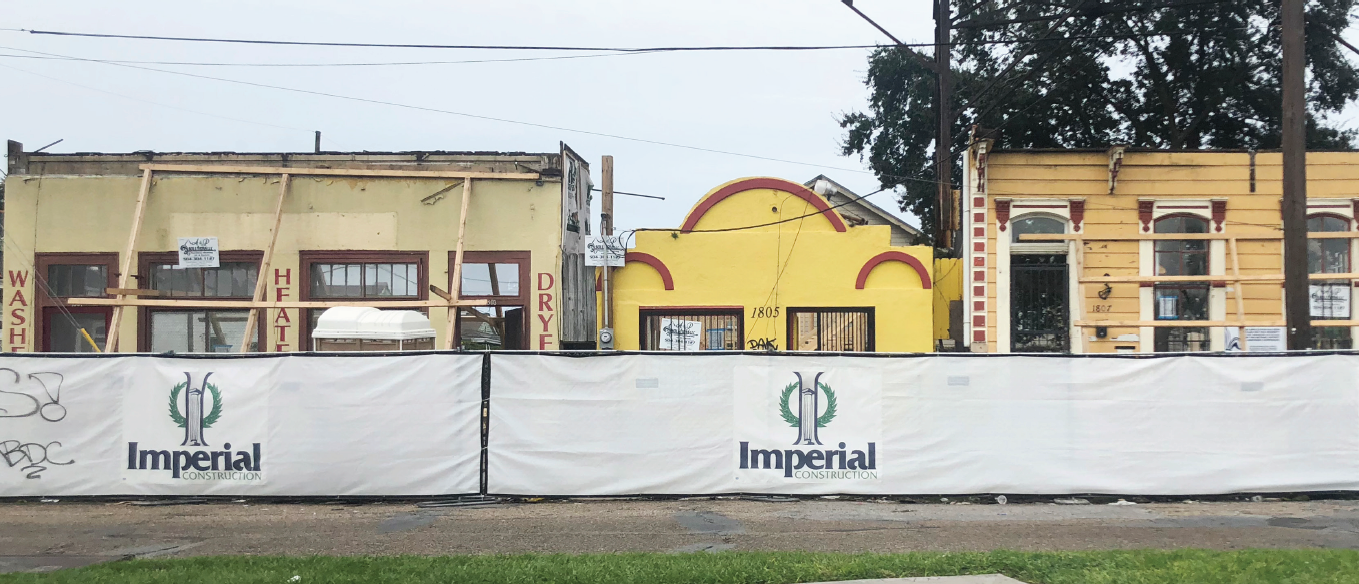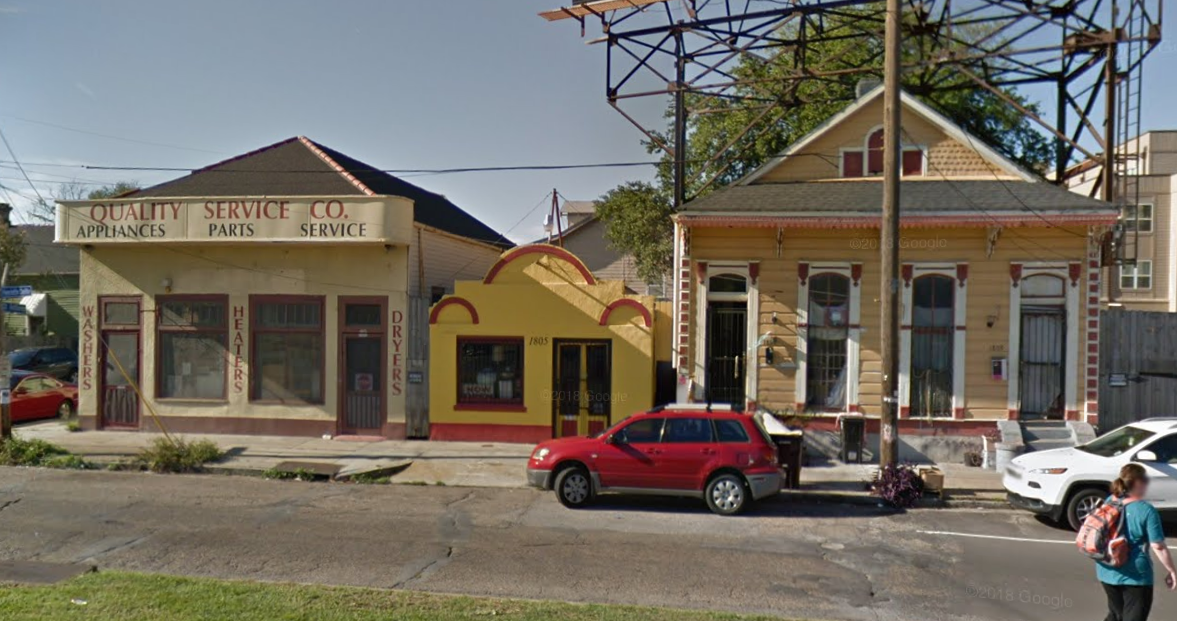 Photo by Liz Jurey. Pre-demolition photo via Google Maps
Development: Plans for the renovation of these three commercial buildings included the addition of second stories for each structure. The owners were recently fined $19,000 by the Historic District Landmarks Commission for exceeding the scope of their demolition permit when they removed all but the facades. Once the buildings are rebuilt, they will house a boutique hotel with five guest suites.
The Sazerac House

Address: 500 and 510 Canal Street
Owner: The Sazerac Company
Photo by Liz Jurey. Rendering by Trapolin Peer.
Development: The New Orleans-based spirits company is transforming two circa-1850s buildings into a spirits experience celebrating the city's history and cocktail culture. The five-story Sazerac House will include 48,000 square feet of interactive exhibits, a gift shop, a micro-distillery, event space and offices. Before the renovation, the structures had sat vacant for more than 30 years. The buildings retain many original architectural details, "including wood floors, high ceilings, oversized windows and or-nate support columns," according to Trapolin Peer Architects, the firm designing the project. "The interior of the space will evoke a sense of history and feature a three-story bottle display wall with a monumental stair and details referencing the Sazerac brand." The contractor is Ryan Gootee General Contractors.
Curious about a project? Email the address to susanl@prcno.org, and we'll consider it for a future issue.
Advertisement